Miles Furnell – Grow Your Profits Through Customer Service Excellence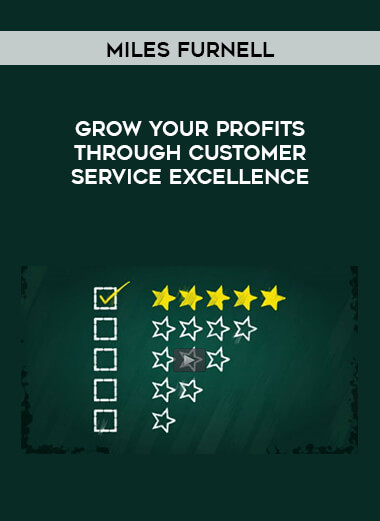 Salepage : Miles Furnell – Grow Your Profits Through Customer Service Excellence

Learn how to develop a customer experience that generates client loyalty and word-of-mouth advertising.
Most businesses spend all of their marketing efforts on recruiting new customers, while smart firms focus on creating such a terrific customer experience that they are able to not only keep their present customers but also attract new ones through word of mouth.
Following in the footsteps of the world's favorite companies, you'll discover how to design a customer-centric strategy and put in place the people, processes, and technologies to generate the wow factor and improve your customer experience.
I'll give you the tools to understand what makes customers tick, shape your business around the customer experience, and create a cycle of activity that leads to constant improvement, gets your employees on board, and has your customers doing your advertising for free with over an hour of carefully structured videos using real-world examples, plus interactive quizzes.
This training allows small and medium-sized business owners and managers to improve their revenues naturally without spending a fortune on marketing.