MLM Cold Market Mastermind Event – Las Vegas – May 18-20-2012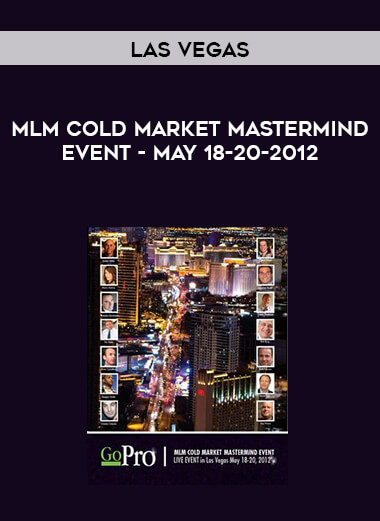 Salepage : MLM Cold Market Mastermind Event – Las Vegas – May 18-20-2012

Todd Falcone – Taking the Chill out of your Cold Calling to Heat Up your Recruiting
[email protected] @ndrs – How To Get Free Leads & Traffic Chasing You & Build A Six Figure Business With Video
Jonathan Budd – Get Traffic 3.0 – The Facebook Secrets of the Recruiting Super Stars. How to generate 50-100 leads per day from the worlds largest social network & Internet Phenomenon… Facebook.
Brendon Burchard – The Millionaire Messenger
Robert Blackman – How to Properly Use Direct Mail in an All-Digital World to Double Your Downline & Your Commission Check!
Charles Orlando – Social Brand Acceleration: 600,000+ Likes on Facebook with Zero Marketing Dollars
Tim Sales – How To Convert Cold-Market Leads Into Distributors
Jordan Adler – Creating Beach Money™ through Lifestyle Marketing and Leveraging The Power Of Networking Groups
David Frey – How to Create Your Own High Traffic, "Social Media Authority Blogging System" that Will Give You a Never Ending Stream of Prospects Begging to Join Your Business
Brian Carruthers – How to use Cold Market Recruiting to explode into Warm Market team building
Eric Worre – How To Re-Approach A Burned Out Warm Market and Case Study on How I Built The Network Marketing Pro brand
Bob Burg – Endless Referrals
David Wood – How to recruit 2-4 people daily, all online – even if you're brand new…
Daegan Smith – How To Turn $30 & An Email Ad Into A Team Of 8,697