Music Theory – Beginner, Intermediate, & Advanced Rudiments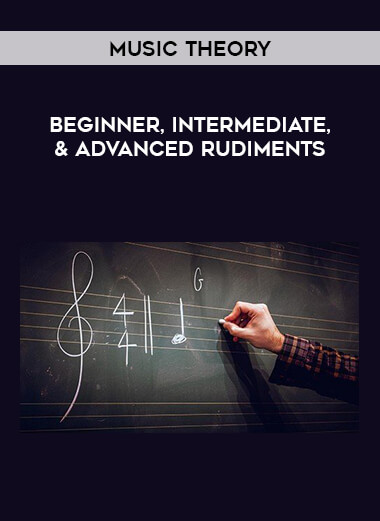 Salepage : Music Theory – Beginner, Intermediate, & Advanced Rudiments

What can you expect from this course?
The most in depth music theory course online

A complete guide for those who are beginners to music

All the basics covered

, material such as how to read music, how rhythm works, etc.

All questions answered

within 24 hours

All the fundamentals covered, all through beginner, intermediate, and advanced rudiments of music theory

And of course…

30 day money back guarantee! (No questions asked)
By the end of this course, you will have a complete understanding of the fundamentals of music theory, as well as gaining the ability to start composing songs like a pro. The aim of this course is to break down complicated concepts and fundamentals in music theory, and break them down thoroughly in order to provide you the most seamless learning experience possible; we basically take you by the hand and walk you through these fundamentals step by step. Together, we go over important topics such as…
How to

read music

for beginners

Understanding rhythms

What

scales

are and how they work

Different types of scales and their characteristics

Key signature of scales

Key signature of songs

Chords

, and the most common types of chords

How cadences work

How and why we transpose songs

How to

compose songs

Fundamentals of harmony

and more…
          This course is perfect for those who are playing an instrument, such as piano, violin, guitar, etc. By taking this course and broadening your knowledge of the fundamentals of music, not only will you have a greater understanding of how music writing works, but you also gain a greater foundation for pursuing the playing of your instrument.
          Many of the concepts covered in this course are concepts that you will be expected to know at higher levels of music performance, therefore it is definitely a good idea to expand your knowledge of music theory sooner rather than later…