Mystic Christ Within
Delivery : Digital Download Immediately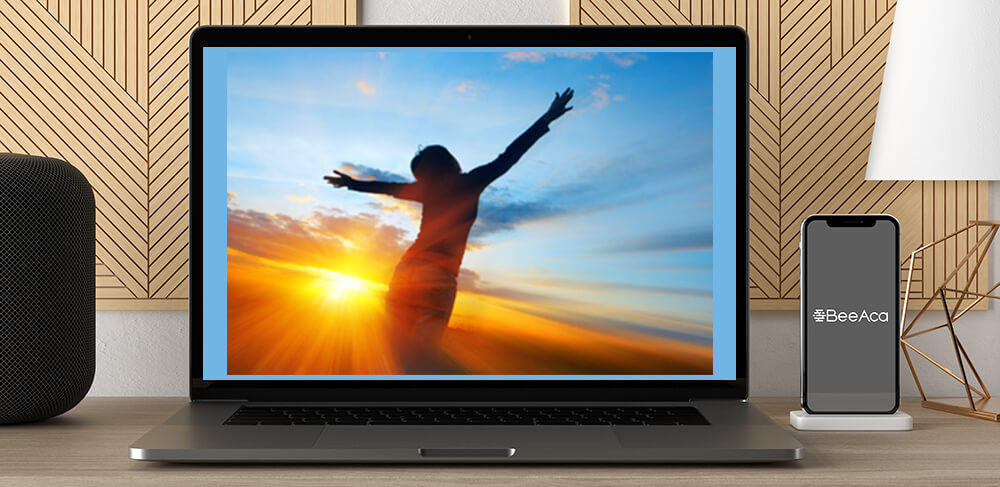 Bill Bauman – Manifesting the Mystic Christ Within
Salepage : Bill Bauman – Manifesting the Mystic Christ Within
Archive : Bill Bauman – Manifesting the Mystic Christ Within
Course Download Size :
What You'll Discover in This 7-Month Advanced Immersion:
Throughout the seven sacred months, you will experience a profound deepening and immersion into your very own nature as a Christ being. You will be genuinely initiated into the Christ essence that you came to Earth to grow into and become.
Partnering with Bill Bauman and the other "Christs-in-training" who join with us, you will expand your capacity to:
Bathe in the delicious Love and endless Light of the Christ.
Experience the healing and empowerment capacities of the Christ energy.
Awaken to your position as a true "son" or "daughter" of the divine.
Embrace your own divine nature, and swim in its grace-filled possibilities.
Find yourself – your real and true self – as never before.
Your journey to awaken into your Christ-hood will happen in ways that are bathed in bounteous Grace, bestowed with a generosity of Divine intervention, gift-wrapped in pure Love – and sealed with the kiss of the Christ's innate power to transform.
Yes, we'll bypass many of our learned "human" styles of growth, and allow the very "miracle-oriented" Christ that we all are, to move us powerfully to this amazing state of "being the Christ."
While Bill's approach mostly defies any attempt to describe it in words, the module descriptions that follow best explain what he will share and what you can expect to gain in participating in this innovative experience:
Each core module will last one full month – with three classes per month. The main course sessions will air live on Primarily Tuesdays at 5pm Pacific Time/ 8pm Eastern time starting Sept 3, 2013. However, even if you cannot make the live calls, you can still get the full benefit of this training.
If you are truly ready to dive deep into the transformative field of awakening your true Self – and embrace the beautiful present-day Christ nature within you – this 7-Month Advanced Immersion with Bill Bauman is the perfect training for you.
Module 1: Living the Christ as Love
Class 1: Discovering "Christ love" within your own heart
Class 2: Awakening your love's authority to heal and empower
Class 3: Becoming love fully … as your very own Christ
In this month's experience, you will:
Develop a fresh and intimate relationship with your own heart – embracing it's endless love, compassion, sensitivity and capacity for oneness with all life.
Discover the many ways in which the Christ – including the Christ that you are – lives deeply and powerfully in your heart.
Allow yourself to merge with Love itself, which is the source of your Christ-ed nature, and become Love ever more fully.
Find yourself more alive with love, more empowered by love, more centered in love – in short, more loving to yourself and everyone around you.
Module 2: Expressing the Christ as Truth:
Class 1: Finding your "Christ Truth" amid your learned stories
Class 2: Owning and immersing yourself in that essential Truth
Class 3: Manifesting your Christ Truth in yourself and your life
In this month's experience, you will:
Move beyond the many stories – beliefs, assumptions, theories, principles that you have owned – to find the central truth of your being, the Christ Truth.
Ground yourself in that Christ Truth, and find your identity, authority and power in it's majesty.
Experience how the Christ Truth is the very power behind all creation, and behind everything that you are.
Establish yourself more fully in that "above the forest" position as a visionary and holder of a fuller wisdom.
Module 3: Embodying the Christ as Healer:
Class 1: Owning your right to heal
Class 2: Becoming the healer of everything in your life
Class 3: Living in a state of perpetual healing
In this month's experience, you will:
Dare to call yourself a healer of everything in your self and life, because as a Christ being, you are exactly that – a true, authorized healer.
Practice healing any and every leftover issue or pain in your life.
Own your right to be a healing presence to everyone around you.
Feel healed, alive and empowered – in the midst of your human condition.
Module 4: Enacting the Christ as Liberator:
Class 1: Are you a Savior, a Liberator? You bet you are!
Class 2: Freeing yourself from humanity's underlying limitations
Class 3: Awakening to the freedom that lies within our human-ness
In this month's experience, you will:
Open yourself to become your very own savior – freeing yourself from our shared human feelings of disempowerment at the core of your being.
Discover how your personal freedom allows you to be a liberating presence to others who suffer – or feel stuck – in pain.
Be more able to walk the Earth as a Christ being who influences outcomes and changes the status quo, simply by the power of your liberating presence.
Dare to experience every situation you encounter as a Christ being who sees it's potential for freedom – and who knows your own power to create that freedom.
Module 5: Opening to the Christ as Light:
Class 1: Living as the 99.9% Light of our human and Christ nature
Class 2: Being initiated into the radiance and power of your Christ Light
Class 3: Being Light fully – as a blesser and empowerer of all life
In this month's experience, you will:
Feel deeply initiated into the Divine, Christ Light – with full rights to experience it's love-filled Grace, live in it's unlimited potential, and discover it's creative magic.
Allow the Light of Christ to take over your heart and express in your soul, so that you can actually feel "lighter," and enjoy the very humanity that you came here to serve.
Accept that Grace lives now fully within you and is your gift to disperse to those around you.
Experience yourself as a blesser of everything and everyone you encounter – as a Christ-filled Light, a dispenser of Grace and a wielder of creation's magic.
Module 6: Experiencing the Christ as God and Grace:
Class 1: Expanding your Personal identity – "You are God / Goddess!"
Class 2: Owning the power and authority of the Divine as your own
Class 3: Experiencing yourself as an embodiment and expresser of Grace
In this month's experience, you will:
Expand your very identity – daring to own your Christ nature as a true son/daughter of Divinity, and by extension, as a living embodiment of the Divine itself.
Experience your human nature as so merged with the divine that, more and more, you experience yourself as a divine being having a beautiful human experience.
Realize that – as a Christ-ed God/Goddess – you now have certain rights and privileges: i.e., to enjoy life, to be free, to love unconditionally, to care deeply and passionately, to take authority over every aspect of your life.
Allow the Divine to bless, support and empower your human presence like never before – simply because you have God-given rights to that limitless support.
Module 7: Manifesting Yourself as the Christ:
Class 1: Owning your Christ nature fully
Class 2: Owning your Christ gifts fully
Class 3: Expressing and manifesting your Christ-hood everywhere
In this month's experience, you will:
Experience yourself as a unified Christ – as embodying Love, Light, Divinity, Grace, Freedom, Empowerment, Authority, Truth, Healing and Wonder.
Define more fully what kind of Christ being you are – and what kind of Christ work/play you're here for.
Begin to experiment with being and expressing your Christhood in your life – with yourself and others, in service and in play – in every domain of your existence.
Giggle, laugh, have fun and enjoy the human show because you came here to remind the world – including yourself – that humanness is inherently designed to be great entertainment…
Author
Bill Bauman is one of the simplest people you'll ever meet–he just "is." Yet, his core essence calls him daily into selfless, expansive service to a human family he loves deeply. He feels called to be the voice of the purest truth possible–a truth without beliefs, complexities or codes of conduct … that speaks purely to each person's soul … that carries genuine unconditional love and respect. In this sacred space of being and allowing, Bill believes that each person is free to discover his or her own truth, love and empowerment–from within.
Readmore: Bill Bauman