Nate Moore – Bodyweight Movements For MMA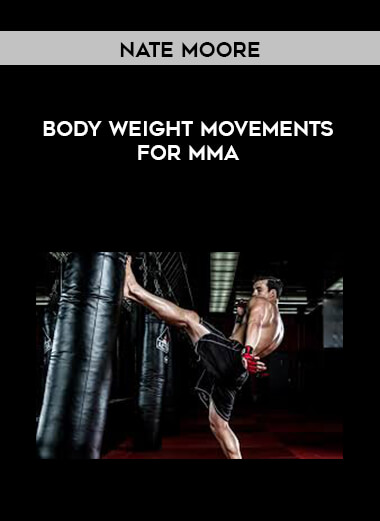 Salepage : Nate Moore – Bodyweight Movements For MMA
Did you have fun? Did you learn something? Did you get a good workout?
When I'm done teaching each of my classes, I ask my students three questions so that they understand how a good workout is supposed to be.
Many people don't ask themselves these questions, and for some reason, they have trouble staying in shape. Could it be that their workouts are unfulfilling?
By practicing MMA techniques, you can answer yes to all three questions.
As an athlete, trainer, and coach, I have spent my entire adult life searching for the best way to workout. I have created this course to help people learn what I know, so they can learn MMA, get in shape, and have fun doing it!
With this course, you will learn about functional movement, MMA, and strength and conditioning. Then, I will demonstrate a workout routine where you can practice the 12 most important bodyweight movements in MMA.
You will learn about your body and the way it's supposed to move. You'll learn about martial arts techniques and what makes them work. You'll learn the most important things that I have learned during my career as a student, athlete, and coach.
If you're a trainer, this workout is the perfect way to train your clients. They will enjoy the authentic MMA technique and functional movements, because it will make them more fit and dangerous!