Optionetics: Options Trading – Learn About Options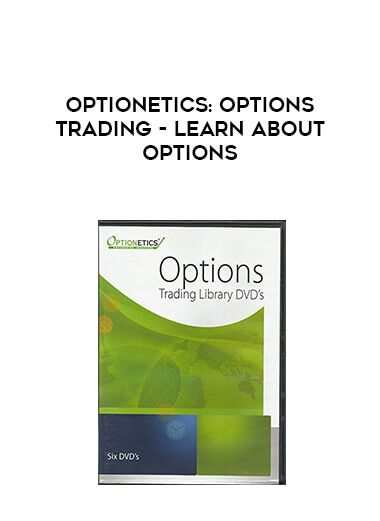 Salepage : Optionetics: Options Trading – Learn About Options

"Whether you are new to Optionetics or a seasoned options trader, ongoing education is paramount to your trading success. To help you succeed, we've assembled a range of materials that encompass a broad range of trading concepts … from novice to advanced. They're a great way to keep in tune with the markets and understand which strategies to use when.    "
Advanced Options Materials and Strategy
If you are a returning user or have previous experience with options, look at our Advanced Options Materials and Strategy pages. Here you will find an overview of some of more sophisticated trading concepts.
What Affects Equity Option Prices?
Volatility
Liquidity
LEAPs
Intrinsic Value & Time Value
Greeks
Bullish Strategies
Discover our high-reward strategies for bullish markets.
Buying Calls
Vertical Spreads
Bull Call Spread
Bull Put Spread
Bearish Strategies
Find out about our trading strategies designed to help you profit in bear markets.
Buying Puts
Bear Call Spread
Bear Put Spread
Sideways Strategies
This section examines strategies that can be used when the underlying security moves sideways.
Calendar Spread
Long Butterfly
Long Condor
Long Iron Butterfly