Overcome Shyness & Social Phobia: Unlock Your Full Potential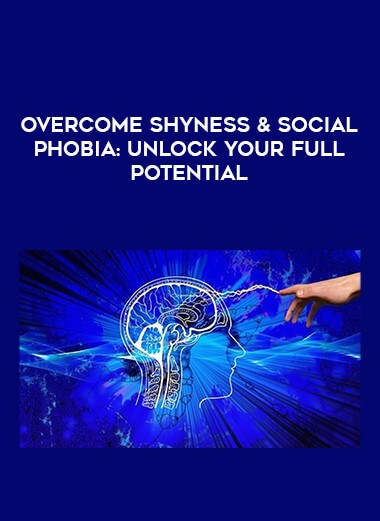 Salepage : Overcome Shyness & Social Phobia: Unlock Your Full Potential

Overcome Shyness & Social Phobia: Unlock Your Full Potential
Reach your full potential by overcoming Shyness. Unlock many new doors of opportunity with this class. How to overcome Shyness and get the self confidence you need to either do public speaking, talk to others, make new friends or have the capability to interact with new people.
This class teaches you how to do this step by step. In easy simple lectures that are recorded on video no boring concepts to learn, powerpoint presentation to follow or voice overs to listen to. I get straight right to the point and get real results fast by watching this course on beating shyness.
Second part of the course focuses on getting over shyness with using a camera and what do you need to do in order to get over shyness. This part is also essential to your success. This class been created to help you defeat shyness join today and set yourself free from Shyness today.