P4 – Personal Performance & Leadership – Advanced Somatics Training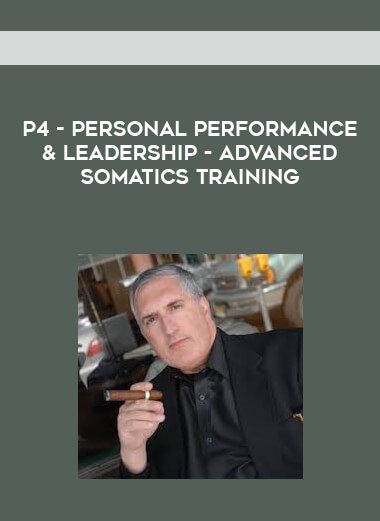 Salepage : P4 – Personal Performance & Leadership – Advanced Somatics Training

P4 – Advanced Somatics – Personal Performance & Leadership
Dr. Joe Riggio's
TRAINING IN ADVANCED SOMATICS
Live Internet Simulcast of Advanced Somatics Training
Professional MythoSelf® Training Program, August 22-26, 2011
"Uncovering the framework of nonverbal communication and elite performance somatic patterns!"
Thank you for your interest in attending the P4 | Personal Performance and Leadership workshop with me later this month in Italy. I want to give you a bit more information in a Q. & A. manner below about the Live Internet Simulcast I'm giving if you can't be there … yet I truly want to.
P4 | Advanced Somatics for Personal Performance and Leadership
Description of the Live Internet Simulcast Program:
For the first time, we offer you to join Dr. Joseph Riggio in the training room via a Live Internet Simulcast to the P4 | Personal Performance and Leadership – Advanced Somatics program. Dr. Riggio will unveil the somatic, or body-based, framework of top performance in this program. Working somatically with non-verbal, body-based information is one of the cornerstones of the MythoSelf® Process and the Soma-Semantics® paradigm established by Joseph to undertake significant transformative work with clients.
Please keep in mind that this program is limited to a maximum of twenty Live Internet Simulcast subscribers. We will no longer accept applications for this program once the first twenty applications have been accepted.
Dr. Riggio will reveal the junction of body-mind and performance that leads to genuinely exceptional results. This point of intersection is also the foundation for functioning artistically, or in whole-form, which is the default posture of almost all elite performance.
While the live event is intended to be extremely immersive, the Live Internet Simulcast will capitalize on the spontaneity generated by Dr. Joseph Riggio's demonstrations with live program participants on site. You'll have a front-row seat to Joseph's unique approach to performance change using a somatic method.
Furthermore, you will be given an insider's view of the structure of nonverbal communication and the somatic patterns of peak performance as explained by Dr. Riggio, using the MythoSelf® Process and the Soma-Semantics® paradigm.
Best wishes,
Riggio, Joseph, Ph.D.
Architect and Designer of the MythoSelf Process and Soma-Semantics