Pancrase Pack 1(1993 – 1995)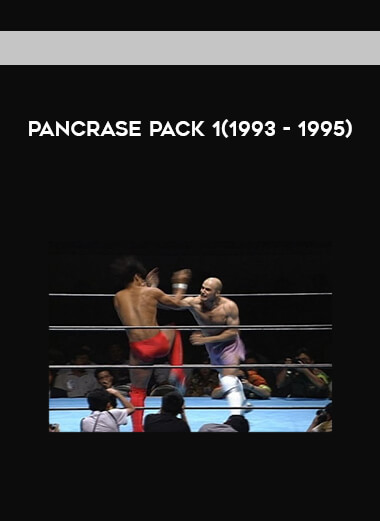 Salepage : Pancrase Pack 1(1993 – 1995)
Pancrase is a mixed martial arts promotion company founded in Japan in 1993 by professional wrestlers Masakatsu Funaki and Minoru Suzuki, and is considered by many to be the pioneer of modern day mixed martial arts due to it being the longest running MMA organization in Japanese history.
The CEO of Pancrase is Masakazu Sakai. Not only does he hold both professional and amateur fighting events, but he also runs several training gyms. The name Pancrase was born from the ancient Greek Olympic sport, Pankration, and was coined by legendary professional wrestler, Karl Gotch. Pancrase belongs to the Japan Martial Arts Games Association (JMAGA) which is under the jurisdiction of the Japan Wrestling Federation.
On September 21st 1993 Pancrase was officially launched at Tokyo Bay NK Hall. Adopting Karl Gotch's philosophy of "True strength and ability", spectators witnessed first-hand a powerful series of fights that were so intense the catchphrase "Over in seconds" became super popular among Pancrase's newly acquired legion of fans.
Multiple languages Japanese/English
Mostly VHS quality but enjoyable.
AVI. format
Pancrase Pack 2(1995 – 2000)
http://mma-torrents.com/torrents-details.php?id=27054