Pancrase Pack 1(1993 – 1995)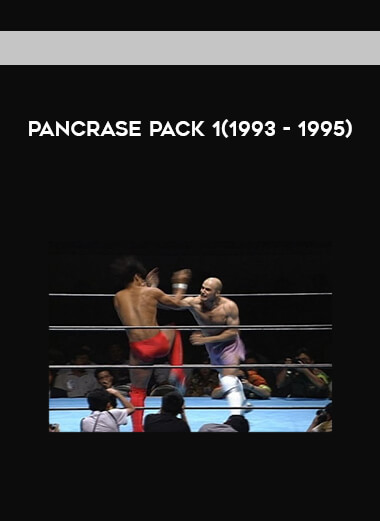 Salepage : Pancrase Pack 1(1993 – 1995)
Pancrase is a Japanese mixed martial arts promotion business formed in 1993 by professional wrestlers Masakatsu Funaki and Minoru Suzuki, and is often regarded as the pioneer of modern-day mixed martial arts owing to its status as the longest-running MMA organization in Japanese history.
Masakazu Sakai is Pancrase's CEO. He not only hosts professional and amateur combat events, but he also owns and operates multiple training facilities. The term Pancrase was inspired by the ancient Greek Olympic sport of Pankration and was coined by famed professional wrestler Karl Gotch. Pancrase is a member of the Japan Martial Arts Games Association (JMAGA), which is governed by the Japan Wrestling Federation.
Pancrase was officially started on September 21, 1993, at Tokyo Bay NK Hall. Using Karl Gotch's idea of "True strength and ability," viewers watched a strong sequence of battles so fierce that the tagline "Over in seconds" became extremely famous among Pancrase's newly gained army of supporters.
Several languages Japanese/English
Mostly VHS quality, but entertaining.
The AVI format
2nd Pancrase Pack (1995 – 2000)
http://mma-torrents.com/torrents-details.php?id=27054