[Patrick Beach] Next Level Inversions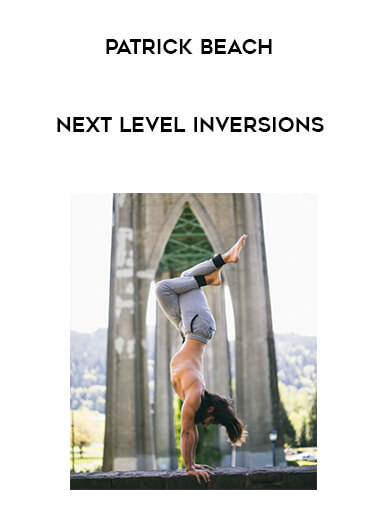 Salepage : [Patrick Beach] Next Level Inversions

This 30-day series is a progressive all-in-one guide to teach you how to bring all types of inversions into your practice!
Over the course of four weeks we will flow through classes that that will strengthen your body and hone your skills to a particular inversion whether it be handstands, headstands, arm balances or forearm balances. Best of all, at the end of every week we will bring it all together in a full-length flow class which is your chance to put into practice all of the skills you have learned and practiced in the previous lessons!
Each class is sequenced carefully to warm-up your body and build awareness to enter the peak inversion and explore multiple variations of the pose. We will also learn several ways of entering and exiting each inversion, which will build your shoulder strength and arm stability, improve your balance, and engage your core.
What makes this series different is the month-long programming that grows with you. Each week you will deepen your knowledge, expand your experience, and build your confidence in playing upside down!