[Patrick Beach][Carling Harps] Powerful Backbends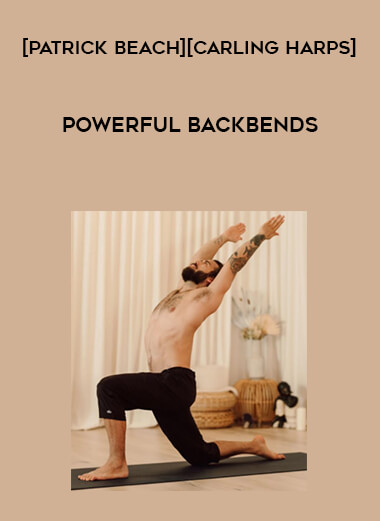 Salepage : [Patrick Beach][Carling Harps] Powerful Backbends

Backbends are therapeutic, healing and can challenge you physically, mentally and emotionally. Incorporating them into your practice helps you present a more positive and lifted version of yourself to the world. This series will help to open up the front body and bring new space, awareness and life into the places within yourself that are often closed off.
This series consists of five videos, four of which target specific body parts like the hips, shoulders and thoracic spine. The final class is where all of the previous teachings culminate and where you can apply your backbending skills in a full-length flow.
Together we'll move, breathe and flow to open the areas in your body needed to achieve a deep and fulfilling backbend practice.