Pentaho Data Integration For Busy People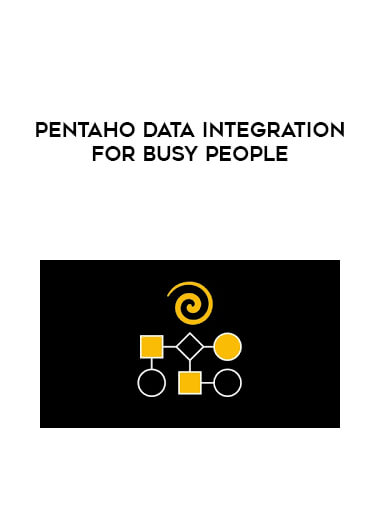 Salepage : Pentaho Data Integration For Busy People

Hello and welcome!
Pentaho Data Integration (PDI) is a prominent ETL technology for converting data into usable information. It provides an easy-to-use visual interface for manipulating, converting, and shaping data.
What makes this course unique:
As stated in the title, this is a course for folks who are always on the go. As a result, I built this mini-course to assist you in rapidly grasping the key ideas of PDI. If you're a BI designer, architect, or management who wants to grasp the fundamentals of PDI quickly, this course is for you.
You will be able to design data flows, import, transform, and export data after completing this course. If you already know an ETL tool, PDI will be a valuable addition to your skill set.
Begin now, and I wish you many joy!
Who should take this course:
BI professionals looking for a brief understanding of Pentaho Data Integration