Pentaho Data Integration For Busy People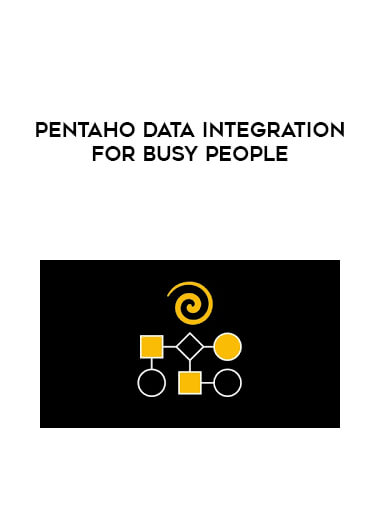 Salepage : Pentaho Data Integration For Busy People

Hi and welcome!
Pentaho Data Integration (PDI) is one of the leading ETL tools to transform data into meaningful information. It provides an intuitive visual interface to manipulate, convert, and shape data.
What's special about this course:
As I put in the title, this is a course for busy people. So, I created this mini-course to help you grasp the main concepts of PDI as quickly as possible. If you're already a BI designer, architect, or manager, and want to learn the basics of PDI in a short time, this course is for you.
After this course, you'll be able to create your data flows, import, convert, and export data. If you already know an ETL tool, PDI will be an important asset in your skill-set.
Start today and I wish you much pleasure!
Who this course is for:
BI practitioners who want to get a quick overview of Pentaho Data Integration