Photoshop Virtual Summit II 2020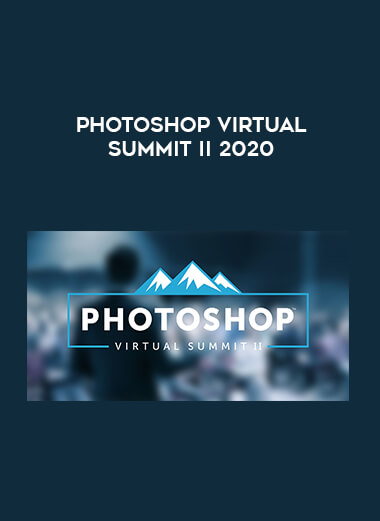 Salepage : Photoshop Virtual Summit II 2020
Enjoy for those who were unable to attend the event.
Photoshop Virtual Summit II is now available.
A fantastic 5 days of hands-on instruction from premier Photoshop gurus.
FEATURING SOME OF THE WORLD'S BEST PHOTOSHOP INSTRUCTORS!
I organized the first-ever Photoshop Virtual Summit in April of last year, with the support of an extraordinary team of educators. The event had a fantastic reaction, with one of the most popular remarks being, "I can't wait for the next one!"
As a result, I'm overjoyed to introduce the Photoshop Virtual Summit II!
And I'm thrilled to introduce you to the teaching team for this event, which includes many of your previous favorites as well as some exciting newcomers. As I did with the last Summit, I requested my instructor team to prepare not only real-world, practical Photoshop sessions, but also notes and practice files. This is a very educational experience!
This event's teachers include best-selling authors, Adobe MAX Masters, Adobe Certified Instructors, and Photoshop Hall of Fame members.
Experts such as Matt Kloskowski, Corey Barker, Colin Smith, Ben Willmore, Kristina Sherk, Blake Rudis, Sebastian Michaels, Glyn Dewis, Mark Heaps, and others will teach you.
Every training session is designed to advance your Photoshop knowledge and skills, whether you're new to the program or have years of expertise.
I hope you will join us for this incredible learning experience!
Dave Cross is the creator of the Photoshop Virtual Summit.