Raising Conscious Kids
Product Include : 11 MP3s

Product Size : 146.1 MB

Delivery : Digital Download Immediately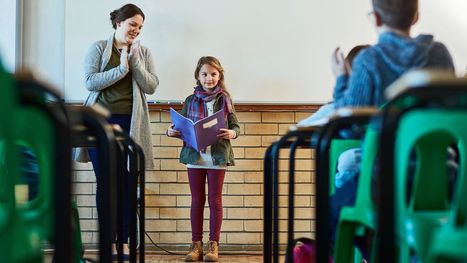 Kim Primatic – Raising Conscious Kids Telesummit
Been there, done that! And thus was born the Raising Conscious Kids Telesummit: to provide support and inspiration to parents, teachers, caregivers and influencers of children….
We invite you to join us to discover:
How to help your child develop a deeper connection to her inner guidance, so she can trust her intuition rather than outside <em?(and often=" negative!)<=" em="> forces.</em?(and>
How to nip negative beliefs in the bud and set up a lifetime of positive mental chatter vs. the negative that so many of us grew up with!
How to win your child's respect, gain their support and at the same time create more love and more peace in your home!
The healing power of touch and how to empower your child to know and honor his boundaries.
How male CEOs, sports superstars, award-winning musicians and iconic authors are raising their children (gathered expertly by a single mother to best support her son).
Easy meals to cook with kids! It really is possible to engage the entire family in cooking (and eating!) healthful meals!
Join your host, Kim Primatic, Fortune 100 corporate trainer in health and wellness, Intuitive Life Coach, passionate child advocate and founder of Primatic Integration, along with our amazing speakers including:
Marianne Williamson – The Role of Parent as Spiritual Guide
Sonia Choquette – The Intuitive Spark – Bringing Intuition Home to Your Child, Your Family, and You
Matthew Ferry – Ridiculous Bliss With Your Kids
Sharon Wilson – How to Manage Your Emotion (And Inspire Your Kids)
Shelly Lefkoe – How to Make Your Parenting Easier and More Effective
Julia Espey – A Single Mom Scientist Discovers "Fathering" Secrets
Sunny Dawn Johnston – Message From the Angels…For Spiritually Gifted Children and Their Parents
P K Smith – Powerful Relationships Inspire Co-Creating Kids
Patrick McMillan – The Science of Happy Kids and Joyful Parenting
Rhonda Ryder – What 5 Teachers From "The Secret" Taught Me About Raising Happy Kids & Teens
Shannon Fisher – Positive Touch and Self Care in an Overwhelmed Society
Kim Primatic – Creating the Conscious Family: The TEAM Approach!
An update from Kim…
I would like to thank our truly amazing and very generous speakers and partners for joining us in co-creating our first Raising Conscious Kids TeleSummit! We were joined by thousands of moms, dads, teachers and grandparents from around the globe! What an honor and a blessing to co-create with you all. Thank you.
While our first RCKT has officially "wrapped," our work certainly continues as parents, grandparents, caregivers and teachers. We still need tools to help manage stress, juggle our families' schedules and communicate effectively with our toddlers and teens. These are precious years. We all want to make the best of them!
Would you enjoy some information and inspiration? Would you like some support? The opportunity to dialogue with some of the world's leading experts on raising happy, healthy, conscious and successful kids? That's my vision. Come join me.
Join us by entering your name and email below:
Readmore: Kim Primatic