Relationships in Immigration: A Journey of Empowerment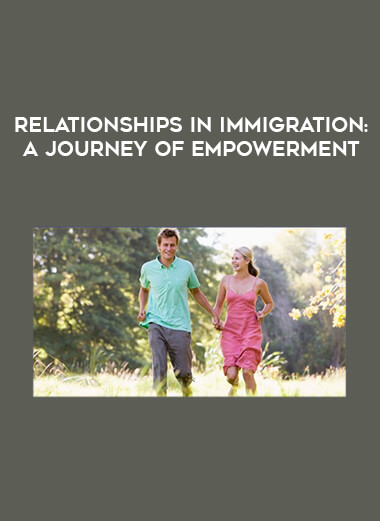 Salepage : Relationships in Immigration: A Journey of Empowerment

Millions of individuals have emigrated to other nations in the last century in search of a better life. Perhaps you, or your parents, are immigrants?
Many studies have been undertaken on immigration and its impact on one's life, but only a few of them discuss the impact of immigration on love relationships.
This course takes you on a trip through your love relationship, highlighting the problems couples face while moving (or just relocating) to a foreign nation and providing techniques for navigating them. The training will throw light on the many elements and processes that you will most likely experience when immigrating, and will assist you in understanding both the risks and the opportunities that this will provide for your relationship.
The training is founded on scholarly research and contains practical advice and strategies for improving your present relationship and making the most of your immigrant experience.
You should take this course if you have recently immigrated or are thinking about relocating or immigrating and your relationship is essential to you.