Retreat and Grow Rich
Course Download Size : 3.9 GB
Delivery : Digital Download Immediately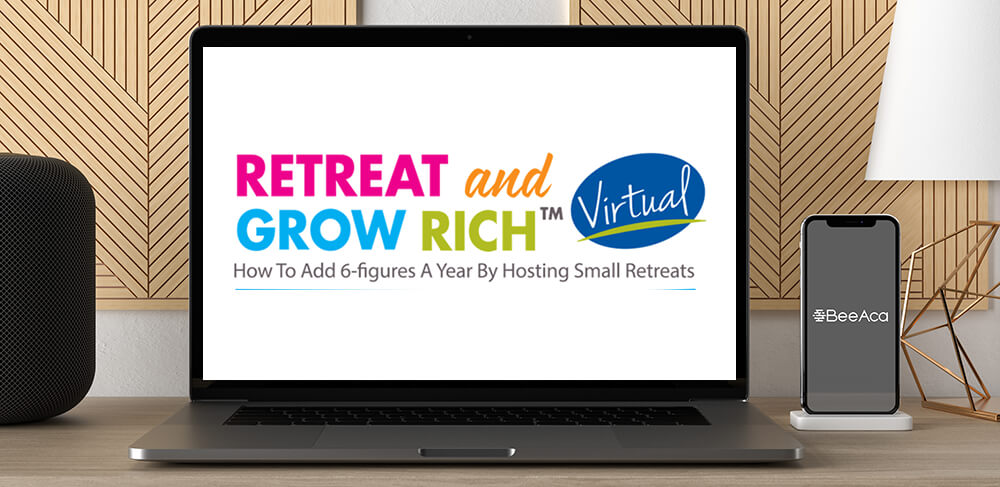 Retreat and Grow Rich Program by Darla LeDoux
Salepage : Retreat and Grow Rich Program by Darla LeDoux
Archive : Retreat and Grow Rich Program by Darla LeDoux
Course Download Size : 3.9 GB
What If You Could Add 6 Figures+ In Revenue To Your Business Each Year By Hosting Small Retreats/Intensives That Have Big Impact, Attract Your Ideal Clients, & Sell Your High End Programs,
All While Being 100% You
Because this is what I believe:
– We as a culture are in a tremendous time of personal growth.
– Connection and awareness are two key forces that will make the change we need.
– We don't need more information, we need transformation.
– Experiences make an impact in a way that no amount of knowledge ever will.
– Small, intimate retreats are not only a powerful business strategy, but also the most effective way to have a lasting impact.
In this 8-week program you will learn:
– How to develop a custom retreat strategy that will speak to your ideal clients and make you excited to go to work.
– What you need to know BEFORE you host your first retreat… most people start in the wrong place.
– How to fill your retreats, even if you're just getting started or have a small list.
– How to know that your retreat idea meets an actual need your clients have vs. one you've imagined.
– The flow and content structure for a retreat that gives your participants a concrete result, AND leaves them wanting more.
– How to turn your knowledge and expertise into an impactful EXPERIENCE for your participants rather than an information exchange.
– How to price your retreat, and understanding the cash flow involved in your big picture retreat strategy.
– How to use the power of your retreat to attract new clients – even ones who weren't there!
You'll also learn:
– How to get over the fear that "they won't come."
– How to choose a venue, what to spend, how to negotiate with your venue, and what to provide your guests.
– How much content is too much and how much is just enough.
– Materials, supplies, and support needed for a successful retreat.
– How to decide if your idea is amazing or cheesy/ childish, and how to overcome the fear of being judged. For your idea to fly, you must own it!
– How to get to clarity about your programs and retreats once and for all – clarity sells.
– How to Captivate your audience, before the retreat and in the room.
– The 3 Intentions that make or break your retreat (and any marketing activity).
– How to create intimacy and hold space in the room. Effective retreats have an extraordinary energy about them, and knowing how to create that is a key component to creating retreats that sell.
– How to move a conversation forward in a group. When to give individual attention and drive a point home, and when to allow the room to sit with a question and move on.
– How to use retreats to build a community that takes on a life of its own
Curriculum
Author
Readmore: Darla LeDoux