Richard Bandler – Using your brain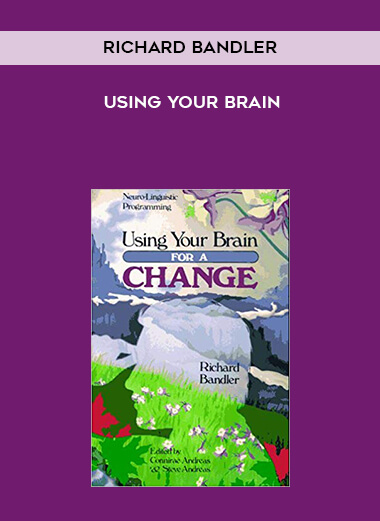 Salepage : Richard Bandler – Using your brain

The book is normally written for the public, yet it has a great deal of practical knowledge and value for both seasoned practitioners and master practitioners. The Afterword explains why a curious mindset is so important for NLP and our continual travels through life. Among the topics covered in Using Your Brain — for a CHANGE are:
Fast Phobia Cure: A method for dealing with a workshop participant's phobia of "elevators." The exploration of the principles and effects of dissociation, as well as the use of submodalities in this context, is of special importance here.
Motivational Methods: Motivational strategies are investigated from a submodality standpoint, as well as in the context of toward and away from motivation. The majority of personal transformation difficulties presented into therapy have a lot to do with motivation, and workshop participants' motivating tactics for "waking up" are used to investigate how our own submodalities might be used to boost motivation in other parts of our life.
Belief Change Patterns and Contrastive Analysis: An in-depth examination of contrastive analysis of submodalities is provided to demonstrate how confusion can be transformed into comprehension. The fundamental pattern of contrastive analysis is then adjusted to generate the "belief change pattern," which is used to replace limiting beliefs with new, more positive beliefs (utilizing the submodalities of doubt at key stages). Significant emphasis is also placed on the need of information collecting and setup in order to learn how to best personalize the use of a certain pattern to each individual.
Swish: The reader gains a thorough knowledge of the technology underlying one of the most well-known NLP approaches. This book is worth reading only for the vital insights and helpful information on the Swish.