Rikka Zimmerman – Ending Judgement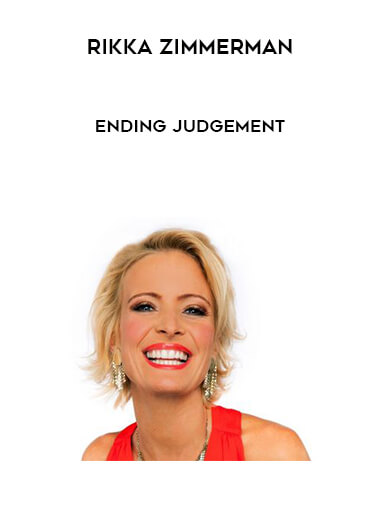 Salepage : Rikka Zimmerman – Ending Judgement

The movie above has an uplifting message that reminds everyone to embrace themselves completely and to not consider any voice of criticism or condemnation in their brains or from any other source.
It concludes with a therapeutic session that is presumably comparable to the gospel of grace, except that it does not employ Christian jargon. I believe we may also just remind and arm ourselves with the knowledge that we were meant to be loved and attractive. After all, God made everything good, and He created us especially well. We are created in the image of Love. We in this world are perfect and complete, lovely and spotless, just as Jesus is.
We can be set free from previous criticizing voices – from family members and relatives, from workplaces, from religious communities, and from our own performance-oriented mental life. We are great the way we are; we do not need to feel guilty or pressured by the world system to do or be anything to prove ourselves. We are already valued, irreplaceable, and preferred.
I feel that meditating on this insight on a daily basis will keep tension and worry at bay. Yes, we will be established in Righteousness (or Innocence), and we will be free of persecution. We will succeed in all things and be in good health, just as our spirit will prosper.
Furthermore, if the truth be known, I believe that the so-called "judgment of God" and "wrath of God" in the Bible are nothing more than a projection of our judgment mentality that we once heaped upon ourselves before realizing that we are one with God and that there is no separation between us and God who is Love.