Rob "Razor" McCullough – Muay Thai Instructional Videos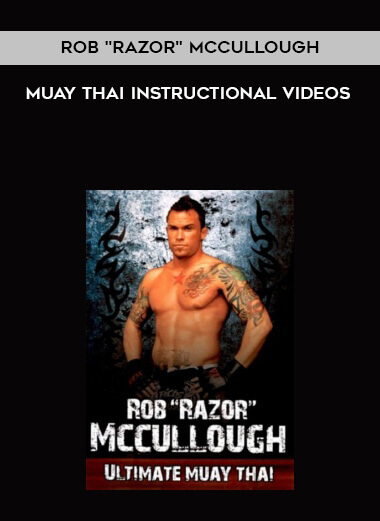 Salepage : Rob "Razor" McCullough – Muay Thai Instructional Videos

Join me for an MMA seminar for fighters and trainers!
A one-day seminar led by one of the top instructors and athletes in MMA and MUAY THAI KICKBOXING today.
We will host a seminar titled "The Art of 8 Limbs in MMA," which will cover topics such as basic stance, range, footwork, the 11 MMA weapons, counter wrestling, sprawling, the guard, punch & kick combinations, conditioning drills, elbows, escaping the bottom & standing up, advanced dynamic & static stretching, and more.
"RAZOR" Rob Mc CULLOUGH (fmr.) "W.E.C" lightweight world champion, (fmr.) "I.M.T.C" welterweight INTER-CONTINENTAL Muay Thai Champion P.F.C. 8-MAN Tournament Champion will host the event.
A highly accomplished pro/am who began with 30 victories, 2 defeats, and 16 KOs.
5 times champion of the United World Muay Thai Association.
I.K.B.A International Champion, I.A.M.T.F Welterweight Champion I.K.K.C California State Champion 1997- I.S.K.A California State Champion Assistant coach on seasons 11 and 14 of the Ultimate Fighter TV show
"RAZOR" ROB McCullough has 16 years of battle-tested experience and has his own instructional DVD series on MUAY THAI/KICKBOXING, WHICH HAS SOLD MILLIONS OF COPIES. You can also find his series online @ BLACKBELT VIDEOS, ISLAND VIDEOS, & COMBAT SPORTS INTERNATIONAL VIDEOS (MMA striking) & (ULTIMATE STAND UP) & ( Razor Rob McCullough Muay Thai striking).
This lecture will add to your arsenal of tools and help break up the monotony of your PT with new skills you may charge for. Additionally, whether you're a stand-up or a ground fighter, this will elevate your game to the next level.