Robert Cialdini – Instant Influence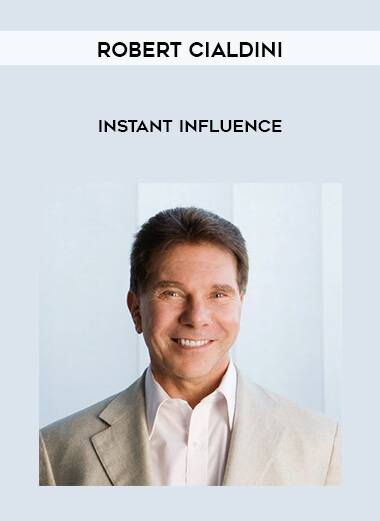 Salepage : Robert Cialdini – Instant Influence

INSTANT INFLUENCE
How To Persuade Your: Customers, Coworkers, Employees, and Even your BOSS
Robert Cialdini
In INSTANT INFLUENCE, Dr Cialdini explains how you can harness the six
principles of influence and put them to work in your career.
He will show you how to be both an effective and ethical agent of
influence. You will learn how to get what you ask for instantly (and on
into the future) while ensuring that those who comply with your requests
"win" too.
You get the following with this package;
1) Tape 1: Side 1-The six universal principles of influence
Side 2- Reciprocation: You, then me, then you, then me
2) Tape 2: Side 3-Reciprocity and opportunity: Use it or lose it
Side 4- Scarcity: The rule of the rare
3) Tape 3: Side 5-Scarcity: For better, for worse
Side 6- Authority: Showing knowing
4) Tape 4: Side 7-The most powerful authority of all
Side 8- Consensus: People proof, people power
5) Tape 5: Side 9-Commitment and consistency: "why did I do that"
Side 10- Liking: the friendship factor
6) Tape 6: Side 11-Influence at work: Applying the six principles
Side 12- Putting it together: Influence in action
7) Action Guide: INSTANT INFLUENCE