Robin Haney – How To Make Money On Udemy Selling Courses Online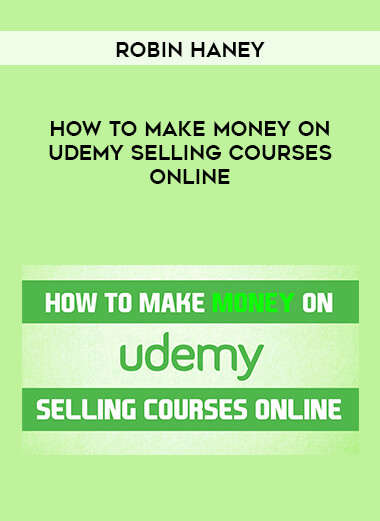 Salepage : Robin Haney – How To Make Money On Udemy Selling Courses Online

A couple of years ago I put a few video tutorials on Udemy and I was amazed by the results. I wouldn't say it was easy but it's definitely possible. Read on to learn more on how to make money on Udemy.
Fast forward two years and I'm making an average of $5000 a month passive income on this platform. That's not unusual. There are many other Udemy instructors earning much more than that.
I'm inundated with requests from people wanting to know how to make money on Udemy.
Typically, what people do (and this is a big, big mistake) is to put a course on Udemy with no audience, platform or marketing of their own and … well, nothing happens.
So this is how you can start making money on Udemy:
Marketing starts before product creation
Don't hide yourself away and work on your video course in isolation. Get out there and ask people about it: "I'm creating a course on xyz, what would you like to see in it?" This would be a great question in a relevant Facebook group, LinkedIn group or, even better, to your email list.
This is not only audience research but great marketing. People need multiple exposures to a product before purchasing. This plants a seed in your audience's awareness that your Udemy product is imminent.
Communication with your following (on your blog, your social media channels or on Udemy) continues for the entire product creation process and then afterwards. Continually answer questions, monitor feedback and create the course accordingly.