Ron Louis ft David Copeland – Nice Guy Syndrome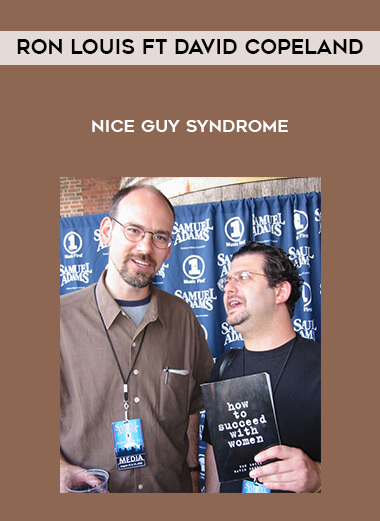 Salepage : Ron Louis ft David Copeland – Nice Guy Syndrome

This course is on 4 CDS.
Very often shy men know exactly what they "should" do with women. They "should" say hi. They "should" ask women out. But for some reason, they can't get themselves to do it. We now understand these reasons, and know how to overcome them–and so can you, with this new audio course.
If you are a shy guy, all the "techniques," "pickup lines," or "motivational visualizations" in the world won't help you. The problem deeper than that, and has to be addressed, or you will stay shy. This course addresses those deeper reasons, and gives you concrete, tested ways to become less shy with women.
Imagine going from feeling guilty, afraid, or ashamed with women to feeling good about showing romantic interest, and having it work for both you and the woman! That's what Overcoming the Nice Guy Syndrome is about.
This course is for you if:
• You often seem to end up a woman's "friend" when you would rather be lovers
• You have an especially difficult time showing sexual interest in a woman
• Deep down, you feel like showing romantic or sexual interest in a woman is "using" her in some way, unless you get into a relationship with her
• Women feel safe with you, but then go with "bad boys," whom you don't want to be like, no matter what the cost
• You are especially shy with women and feel guilty when you try to talk with them