Roy Dean – 2 Purple Belt – Requirements – Disc 1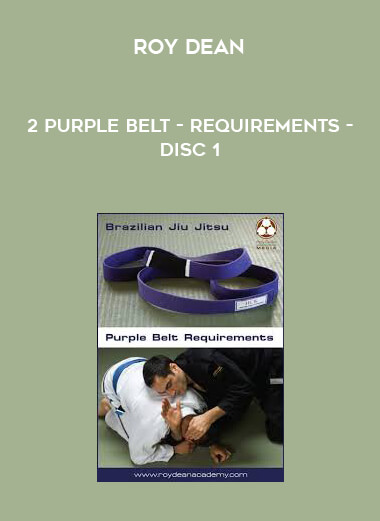 Salepage : Roy Dean – 2 Purple Belt – Requirements – Disc 1

Purple belt in Brazilian Jiu Jitsu (BJJ) is the entry point to the advanced game. It cannot be described by a set of procedures, but rather by a mix of abilities.
In this 2-hour tutorial, Roy Dean describes his skill criteria for the rank and provides viewers with a BJJ template that they can tweak and customise.
Submissions and techniques from the mount, sidemount, guard, and back positions, as well as lower body submissions and guard passes, are all discussed. Sparring film, rank demonstrations, and progression suggestions for your BJJ journey are also provided.
"Purple Belt Requirements is a novel type of education. Almost every other lesson is a large collection of skills, sometimes (but not always) structured in some type of order, with the teacher working their way through the specifics carefully. Instead, Roy Dean adopts a conceptual approach in his new offering, where the techniques fit into an overarching purple belt philosophy, the most essential feature of which is the necessity to understand how to connect techniques into a fluid sequence."