Rubber Guard: The Meathook By Brandon Mccaghren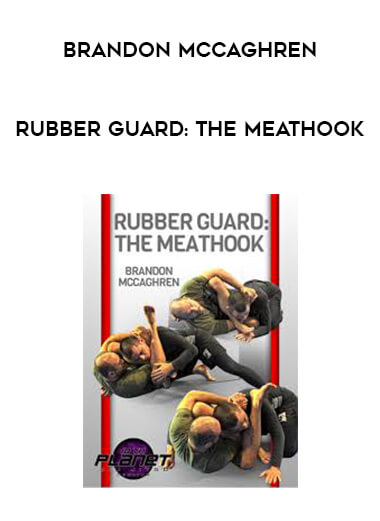 Salepage : Rubber Guard: The Meathook By Brandon Mccaghren
Learn What Every Name In The 10th Planet System Means  This Video Will Serve As Your 10th Planet Dictionary
Finally, after years of speculation and study, unlock the secrets of the Rubber Guard, the Meathook, and the rest of the 10th Planet Jiu Jitsu system with this exclusive Video set from 10th Planet black belt and instructor Brandon McCaghren.
For years, the rubber guard was an enigma for many, only done by those training under Bravo. Now, its becoming more and more popular, and it is working at the highest levels of Jiu-Jitsu and MMA. You too can revolutionize the way you roll with this step-by-step system that is safe and effective for any body type, young or old.
Brandon McCaghren says it best when he tells you up front, If I can do it, so can you! Brandon usually isnt the strongest or fastest guy on the mat, but with this effective and innovative system, hes always one of the most technical.
This 10th Planet instructor and owner has taken the rubber guard and studied it relentlessly for years, finding and refining new attacks and entries, and he is here to share those details with you. As you are going step-by-step through the techniques, also learn how they connect, when each move is most effective, and every strategy that makes this system so effective.