Ryan Litchfield – Trader's Forge DVD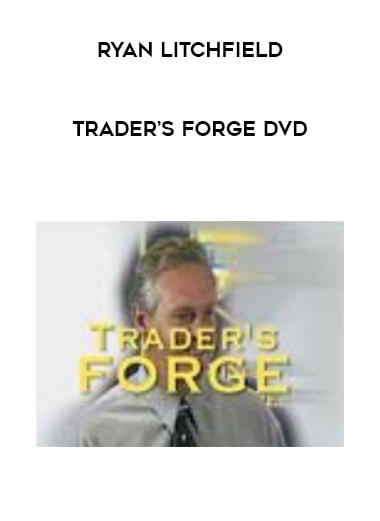 Salepage : Ryan Litchfield – Trader's Forge DVD

If you are not properly prepared, trading in the stock market can be intimidating. Ryan Litchfield teaches students in the Trader's Forge DVD-video series how to change their approach and preparation in key ways that can result in better trading decisions. BetterTrades' "Mind Coach," veteran trading instructor Ryan Litchfield, can help anyone learn to control the emotions that may limit their trading success. This is accomplished by guiding a student through the learning process in the same way that a pilot or a doctor would, through a series of practice techniques.
This DVD-video series will teach you how to:
Set up your trades when the market is closed to reduce stress.
Create intelligent entries and exits based on the current movement of the stock.
Everyday candlestick patterns may be read and interpreted.
Indicators can be used to possibly improve the analyzing process.
Ryan takes students through a series of bracket trading practice drills in which they answer "if-then" questions that will help them make more informed entries and exits. Ryan's trade simulation process enables students to shorten their learning curve and advance their trading knowledge.
The techniques demonstrated in these DVDs can assist you in developing the skills necessary to become a better trader. Purchase this distance learning course to get started on the road to financial independence. You can learn at your own pace in the comfort and privacy of your own home with this DVD series.