SAP S/4HANA Activate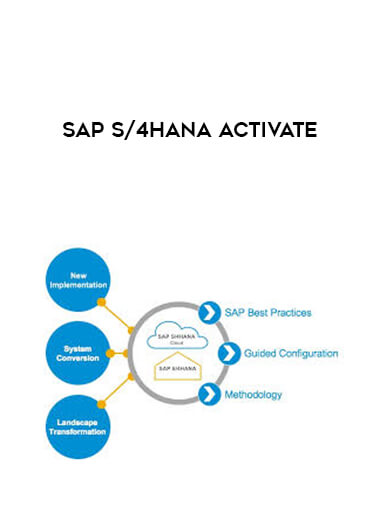 Salepage : SAP S/4HANA Activate

This course made exclusively for understanding implementation methodology for SAP S/4 HANA for implementation consultants. This is made looking at the interview challenges of SAP Consultants as this topic is extensively covered in the interviews.
This is a theoretical course and provides a in-depth view of methodology. With SAP S/4 HANA implementations are gearing up everywhere in the world and in every Industry verticals it is necessary for our young consultants to know the framework which they can adopt in their implementation project.
The course touches two parts. Gives detailed information of SAP Activate methodology as well as helps students to prepare for interviews. Interviews normally checks understanding of candidate's awareness on this fundamental subject. Every consultants in SAP Consultancy is for implementation at client site. Unless he/she has basic awareness the entire purpose of hiring is lost.
Course also includes a free video from SAP to explain about Activate from their experts which is very helpful.
Course is very crisp and tailored for specific need of a student without going into an extensive elaborate and expensive courses. This is made by understanding need of a students and provided content which is truly required – nothing more- nothing less.
Course Fontaine's focussed videos, a Video from SAP and a quiz section to re-cap the knowledge you have gained during the course.
Who this course is for:
Potential SAP Consultants
Those who are planning to attend SAP Interview
Practicing SAP Consultants