Scientific Revolution Intensive
Delivery : Digital Download Immediately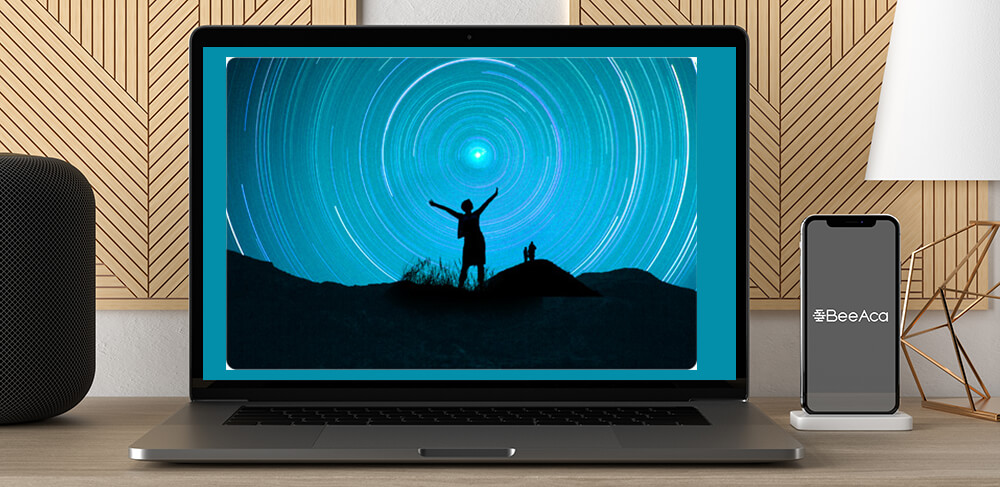 Ervin Laszlo – The Next Scientific Revolution Intensive
Salepage : Ervin Laszlo – The Next Scientific Revolution Intensive
Archive : Ervin Laszlo – The Next Scientific Revolution Intensive
Course Download Size :
What You'll Discover in These 7 Weeks
Each weekly LIVE teaching, contemplation and training session will build harmoniously upon the next, so that you'll develop a complete, holistic understanding of research and theories leading to the next scientific (r)evolution and use these discoveries to shift how you think about your life.
All of the following live sessions are on Thursdays at 12:00 noon US Pacific time.
Module 1: (August 1)
The Scientific Impact of Nonlocal Interconnection
Featuring: Larry Dossey, Stanislav Grof
In this first module, Dr. Laszlo joins with two of the most fascinating pioneers in the fields of medicine and psychiatry. Dr. Larry Dossey has done some of the best research on distant intercessory prayer, showing that when people are prayed for at a distance, even without their knowledge, their health outcomes improve. Dr. Grof was one of the earliest pioneers of psychedelic research and developed an expanded map of the psyche to account for extraordinary experiences that patients had, some of which required "non-local" consciousness to account for. Together they'll paint the broad outlines of how research in psychiatry and medicine is forcing a major evolution of the scientific model of reality. This module will give you a whole new understanding of your body and consciousness.
Module 2: (August 8)
The Breakdown of the Mechanistic Paradigm
Featuring: Edgar Mitchell, David Loye
Science often evolves when current theories are no longer able to account for the data. At places like the Institute of Noetic Sciences, founded by astronaut Edgar Mitchell, decades of research have been amassed that pose an irrefutable challenge to the materialistic paradigm especially research on psychic abilities, distant intention, consciousness and more. Edgar Mitchell has been at the forefront of this work and David Loye will add his perspective as an evolutionary systems scientists who is an expert on Darwinian evolution. Taken together with Dr. Laszlo, these pioneers will help you understand the fundamental challenges to the materialist paradigm that are forcing its evolution, as well as introduce you to fascinating frontier research on things like quantum healing.
Module 3: (August 15)
The Rediscovery of Fundamental Fields and Their Implications for our Life and Consciousness
Featuring: Bernard Haisch, Anthony Peake
If science is the arbiter of truth, then physicists are its high priests – the final deciders. That's why it's so exciting when an astrophysicist like Dr. Haisch shows that not only is the science of consciousness compatible with emerging physics but offers a potent reinterpretation of fundamental fields and the implications of them for our life. Anthony Peake has assembled fascinating work on the survival of consciousness after bodily death that imply something like a field of consciousness. Their work serves as an important building block for the new science that includes consciousness.
Module 4: (Sept 5)
Interconnecting Fields in Evolution and Culture
Featuring: Peter Russell, Elisabet Sahtouris
Field effects from consciousness are beginning to be demonstrated beyond individuals to include larger social and cultural phenomena. We are beginning to see their effects in biology, as biologist Elisabet Sahtouris demonstrates, and we can also observe fascinating impacts in the larger culture, as computer scientist-turned-author Peter Russell has shown with his work on accelerated learning as we move towards a "singularity" of consciousness and creativity. Sparks will be flying between these pioneering minds.
Module 5: (September 12)
The Deep Dimension in Cosmos and Consciousness
Featuring: Amit Goswami
What are the implications of the next scientific revolution for our understanding of the cosmos? Professor Amit Goswami is one of the foremost theoretical physicists to envision consciousness as a fundamental aspect of the universe, woven into the nature of reality itself. In this fascinating class, he'll dive into the deepest questions of life and its evolution.
Module 6: (September 19)
Freedom and Ethics in the New Paradigm of Connection and Nonlocality
Featuring: Duane Elgin, Oliver Markley
A new understanding of the universe requires revisiting our own freedom and behavior. If we are literally affecting larger fields of consciousness at all times, what is our responsibility to that larger whole? How do we view morality and ethics through a different lens? Former Stanford Research Institute author Duane Elgin has long been one of our deepest thinking futurists, exploring the interface of evolutionary cycles and the requirements for sustainable living. Together with Professor Oliver Markley, an expert on sustainable well-being, they will show how the new scientific paradigm will require a more ethical and evolutionary approach to life.
Module 7: (September 26)
What is Akashic Consciousness?
Featuring: James O'Dea, Marilyn Schlitz, and Nitamo Federico Montecucco
At the root of the Akashic Paradigm that Dr. Laszlo has begun to articulate is Akashic Consciousness itself, which we can think of as an ability to record all the impressions of life in the deeper field of consciousness. How does this notion of consciousness inform fields like social healing and transformative practice? James O'Dea, the former director of Amnesty International DC has long worked on healing the fields of consciousness that inform and perpetuate current conflict, and he also headed the Institute of Noetic Sciences, which explores. Dr. Marilyn Schlitz also served as the President of the Insitute of Noetic Sciences and authored the book Consciousness and Healing, which brought together the leading thinkers in integral medicine to explore the nature of consciousness in the healing process. Dr. Nitamo Montecucco, one of the pioneers of psychosomatic medicine. Dr. Monetcucco is also a consciousness and brain researcher, as well as an expert on remote interaction among people in meditative states and the effect of meditation on health and wellbeing. Collectively they will help illuminate the real truth of this deep aspect of our nature. Find out with 4 of the brightest pioneers of today.
The Next Science (R)evolution Bonus Collection
In addition to Dr. Laszlo's transformative 7-week intensive you'll also receive these powerful training sessions with the world's leading visionaries and teachers. These bonus sessions are being offered to further complement what you'll learn in the course and take your understanding and practice to an even deeper level.
Bonus 1: Awakening Your Consciousness to Co-Create the Shift
Audio training with Barbara Marx Hubbard and Deepak Chopra
In this 60 minute session, Barbara Marx Hubbard and Deepak Chopra will explore the profound nature of the crises of humanity, how your consciousness can help to shift the system, and most importantly, what key insights and practices you need now to shift personally and to be a more effective change agent in the world. This live dialogue between Barbara and Deepak will offer powerful inspiration not only for being the change but how to create actions that flow from your essence.
Bonus 2: The Inseparability of Your Unique Spiritual Expression and Evolution Itself
Audio training with Ken Wilber and Barbara Marx Hubbard
In this illuminating 60-minute conversation, Ken and Barbara discuss the role of Spirit-in-action and offer insights into how your own God-essence is an integral, co-creative expression of evolution itself. Revered as the "Einstein of consciousness," Ken Wilber is one of the world's leading integral philosophers and Barbara Marx Hubbard is considered one of the foremost evolutionary futurists.
Author
Ervin Laszlo, PhD is the author or editor of eighty books translated into as many as nineteen languages, and has over four hundred articles and research papers and six volumes of piano recordings to his credit. He serves as editor of the monthly World Futures: The Journal of General Evolution and of its associated General Evolution Studies book series.
Readmore: Ervin Laszlo