Scott Maxie – TradingTheTape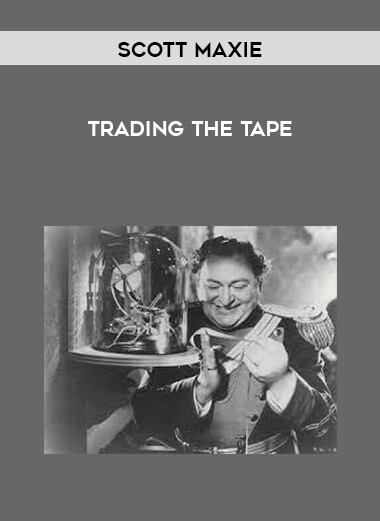 Salepage : Scott Maxie – TradingTheTape

TradingTheTape
TradingTheTape was established in 2006 to investigate how volume influences market momentum. Volume at price per bar, rather than volume per bar, is used to profile support and resistance levels in relation to current price movement. This study revealed that market knowledge was insufficient, and that trader discipline was also essential…and elusive. This resulted in automated trading systems that placed and managed transactions based on user-defined criteria and without additional human input. These program trading tactics are now executed on dedicated servers in Chicago that can be managed by smartphones. The current focus of software development is solely on automated order flow analysis for scalping and trend trading, as well as discretionary and completely automated program trading.
"Order Flow Determines Price Action Observe The Order Flow To See The Future"
Trading using Order Flow Analysis (Tape Reading)
What exactly is 'the tape'? Consider a trader in the 1930s jumping out of a 40-story window while dragging a lengthy paper tape behind him. He just read the tape and all of his holdings are tumbling on high volume…that is, the market momentum is screaming down, it is not returning, and he is wiped out. Back then, the tape actually referred to a ribbon of tape spewing from a glass-domed ticker machine (hence the phrase "ticker tape") with a live market data feed and prints on the tape of the last price and volume of various market instruments. There would be ticker tape parades in good times. There would be 'jumpers' in tough times. As a result, the term "tape" refers to order flow, which is volume at price, or what size exchanged at what price.
Today, the tape alludes to the regular Time and Sales window depicted below. The notion of volume at price is the same, but it is colored depending on whether the latest deal was at the Bid or the Ask. The difficulty with today's Time and Sales window is that, even if you could understand it, it may and does provide deceptive information about predicted price movement. A quick run of green prints, for example, does not always indicate that the market is rising and that one should purchase. Instead, the prints may all be at the same price, with the 'big money' bearing all of the Ask hits until the market is driven down. In this scenario, all of the green prints indicate a sale.