Sean D'Souza – Brain Alchemy Master Class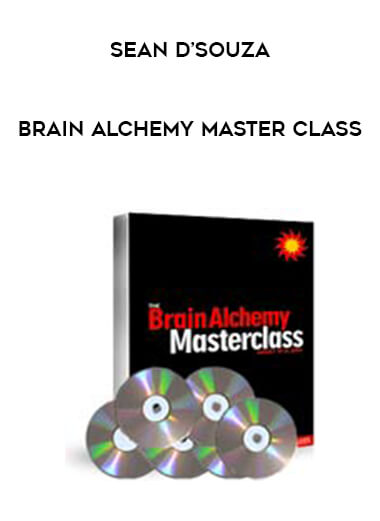 Salepage : Sean D'Souza – Brain Alchemy Master Class

Brain Alchemy Masterclass HomeStudy Description
Brain Alchemy Masterclass is an at-home schooling course by Sean D'Souza of PsychoTactics. Sean D'Souza is a cartoon designer turned internet marketing specialist who now heads his own business and has authored a series of guides and courses on the issue of internet marketing, business and finance. Within the course, D'Souza explains the difference between making good and bad business decisions and how many of us don't even know the difference, proceeding down the negative business paths with confidence. He then sets up a step program towards improving business performance.
Brain Alchemy Masterclass HomeStudy Detailed Overview
The Brain Alchemy Mastery course is designed for the online businessperson who has been struggling with their business but doesn't know what to do about it, short of hiring a consultant they can't afford. The home study course is designed to answer questions about business proficiency. It will also clarify issues for those who find it hard to decide what the best course of action for their business might be, and to generally indicate the way towards building a successful, moneymaking business. The home study course is structured in a three-day learning package in audio CD and manual format. The package also comes with a series of bonuses, consisting in professional services, manuals and audio CDs.