SEO That Matters: Tactics and Strategy for Entrepreneurs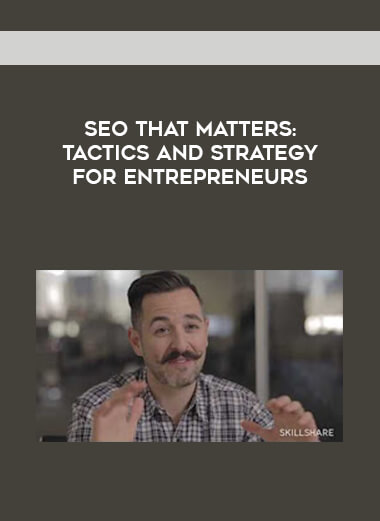 Salepage : SEO That Matters: Tactics and Strategy for Entrepreneurs

Optimize a blog post (or other piece of content) for SEO.
ASSIGNMENT
Put your SEO knowledge into action and optimize one piece of content for your personal blog or company materials. Brainstorm some topic ideas, do some keyword research with Google AdWords and Google Suggest, write your post, and share it in the gallery. Have fun!
Note: If you're more involved in the high-level direction of your business, you're also welcome to share notes on your SEO priorities, objectives, and overall strategy.
       DELIVERABLE
Share your work in your Project Workspace. Use words, screengrabs, link, and even video to show your thinking. Upload:
Quick introduction to you and/or your business

Type and purpose of your content

Keyword research (notes, screengrabs)

Final post
FAQs
Where do I share?
Use the community tab for quick discussions, questions, answers. Use your project workspace (just click "Start a Project") as an ongoing place to share your project and progress.
Can I download the whiteboards from the video lessons?
Yep! Scroll to the bottom of this page.
What if I'm not a writer?
No worries. Watch the "Content Tips and Tricks" lesson for ideas about using data, images, and other kinds of content. If you're interested in developing your writing skills, check out Skillshare classes like Content Marketing: Blogging for Growth (Eric Siu), Email Marketing Essentials: Writing (Kate Kiefer Lee), and The Designer's Guide to Writing and Research (Steven Heller).
RESOURCES
*Scroll to the bottom of this page for downloadable whiteboards from the lessons!