Sh1ft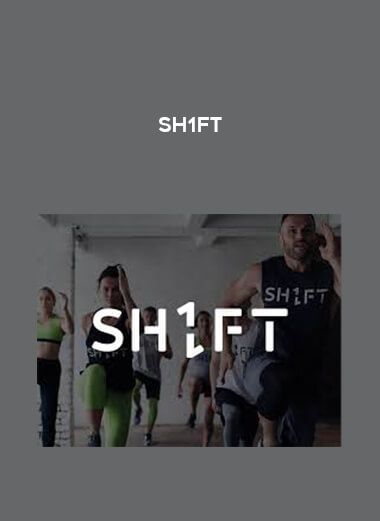 Salepage : Sh1ft
THE EXERCISE
Working hard does not have to be taxing on your body.
SH1FT exercises combine the greatest elements of HIIT and smart functional training. As you sweat through basic progressions that work for all fitness levels, you'll utilize your own bodyweight to improve cardiovascular fitness, a stronger core, and lean muscles.
THE ADVANTAGES
A 30 minute SH1FT class will burn up to 500 calories. And you'll work hard enough that you'll continue to burn calories for up to a day following your workout.
It's not only about appearing fit; it's also about feeling fit. SH1FT will increase not just your fitness, but also your mobility, balance, speed, and agility (as well as your abs, if that's what you're wanting).
WHY DOES SH1FT WORK?
SH1FT is the first high-intensity training approach to harness the potential of the 6 Degrees of Freedom – an engineering and robotics concept that defines how a body moves through space. With dynamic folds, bends, and twists, each SH1FT workout will take you up and down, side to side, forward and back.
SH1FT focuses on fitness for life, not just for the summer.
Readmore : Sh1ft