Shamanic Journeying for Guidance
Delivery : Digital Download Immediately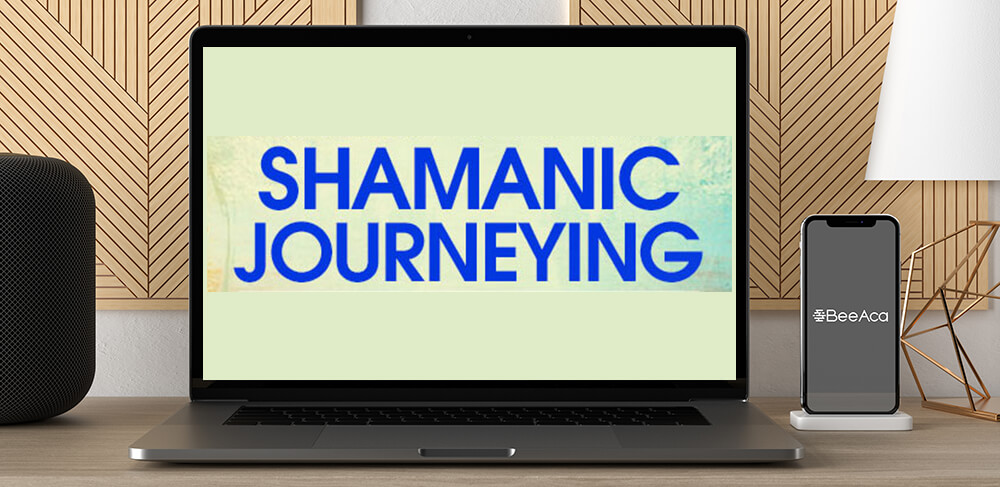 Sandra Ingerman – Shamanic Journeying for Guidance and Healing Part 2 ,2016
Salepage : Sandra Ingerman – Shamanic Journeying for Guidance and Healing Part 2 ,2016
Archive : Sandra Ingerman – Shamanic Journeying for Guidance and Healing Part 2 ,2016
Course Download Size :
With Shamanic Teacher
Sandra Ingerman
12-week Training Starts
Tuesday, June 21, 2016
What You'll Learn in These 12 Weeks
Module 1: Key Principles in Using Shamanic Practices to Help Others
(June 21)
In this session, you'll learn how to perform divination for others and how to interpret the metaphors you are shown. It is so crucial to learn how to tell healing stories that plant seeds of inspiration, hope and love in those you journey for. The ethics of working on behalf of others will also be addressed and will include the teaching that you must get informed consent from people you work with. Also, we must explain to clients that shamanism does not take the place of traditional medicine and psychotherapy. Additionally, we will examine our beliefs around our creative potential to create positive change for ourselves and the planet.In this module, you'll:Learn how to perform a divination journey for others, whether it is for a friend, a loved one, clients, animals or for a business.Develop skill in telling inspirational healing stories.
Address the ethical issues involved in performing shamanic divination and healing for others.
Learn how to get informed consent from your clients.
how to access permission from people who are unconscious, children too young to speak or an animal.
Understand the power of words.
Create a garden in your inner world that you can inspect from time to time — this will be a garden of the plants growing from the seeds we tell ourselves and others.
Perform a virtual ceremony to rededicate ourselves to our virtual altar and our altar at home.
Examine any beliefs we need to let go of that prevent us from believing we have the ability to work on behalf of others.
Module 2: Performing a Divination Journey (June 28)
In this session, participants will have the opportunity to journey on a question given to them from a friend or loved one who is willing to have a journey performed on their behalf. Sandra will talk about how people often experience performance anxiety before doing shamanic work for others. She will teach how to prepare for your journeywork so that you are a true "hollow bone" and vessel of wisdom for the power of the universe. Sandra will also talk about observing the results of your work over time.
In this module, you'll:
Learn about the importance of doing preparation work before you do any shamanic work for another.
Journey on behalf of another.
Discover the exciting synchronicities that emerge when you work on behalf of another.
Talk about the results of your work.
Learn how to integrate shamanic divination work into your life and work.
Perform a virtual ceremony to release feelings of betrayal, guilt and disappointment.
Module 3: How to Retrieve Lost Power
(July 5)
In this session, Sandra will review how shamans work with both emotional and physical illness. Shamans work with the spiritual aspect of illness, and one cause of illness is power loss. You will learn how to retrieve lost power for others — friends, loved ones, clients, animals, relationships, family and businesses. Sandra will teach how to perform this work at a distance as well as discuss the ethics of needing permission from others before doing this work. Sandra will also talk about working with children.
In this module, you'll:
Understand how shamans view emotional and spiritual illness.
Perform a ceremony to retrieve lost power for someone you know outside of the circle.
Learn how to retrieve a power animal/guardian for a relationship, a family or business.
ways to perform a power animal retrieval when you work on someone in your home or office as well as ways to work long distance.
Study the ethics of performing long-distance work and how to access permission to do this work.
Expand your understanding of how helping spirits can provide you with a unique way of working so that you are fully inspired to be creative instead of just following one method or technique.
Share your experience with the group.
Perform a virtual healing ceremony for the group.
Module 4: Soul Remembering
(July 12)
In this session, Sandra will teach about the importance of identifying our soul's purpose. The nature of human beings is to project onto each other, and oftentimes our parents, authority figures and loved ones do not see us for who we truly are. But we all came here to manifest a gift, talent and strength. And although we are one with the Divine, we all came here to share an aspect of the Divine and to have a unique life adventure. We will journey for someone you know who has given you permission to work on their behalf to ask a helping spirit to help identify his or her soul's purpose. Participants can also journey for themselves on this intention if they do not want to journey for another.
In this module, you'll:
Learn how to live a life filled with meaning and passion, which is essential to maintaining your emotional and physical health.
Understand how your soul's purpose is oftentimes covered up by people's and society's projections on you.
Learn to identify one's soul purpose.
Perform a group virtual ceremony to honor the beauty of each others' souls and call in an element (earth, air, water, fire) which reflects back the quality of your soul's purpose that can assist you in sharing your gift in the world.
Module 5: Retrieving the Soul of
the Land (July 19)
In this session, Sandra will share about the power of performing a ceremony to retrieve the soul of land, a house, a building, a business or a city. First we will look at how we can work spiritually to diagnose if soul loss has occurred. Performing this type of ceremony by joining together in community can be especially healing during times of unrest. Sandra cannot teach how to perform a soul retrieval for people in this format. But the work to return the soul of where we live and work to reflect back our own soulfulness is important to our health.
In this module, you'll:
Learn about the power of performing a soul retrieval for land, your home, your place of work, a business or a city.
Understand how to diagnose if soul loss is creating issues in the places where you live and work.
Journey to helping ancestral spirits or descendants to learn about ceremonies to retrieve the soul of a place.
how to invite members in your community or workplace to participate in a soul retrieval ceremony.
Perform a group virtual ceremony to work on a place that is in need of a soul retrieval.
Module 6: Healing with Spiritual Light
(July 26)
This is a continuation of some of the work begun in Shamanic Journeying for Guidance & Healing Part 1. But in this session we go deeper with the work. Sandra will share how she used the shamanic practice of working with spiritual light to heal places impacted by environmental challenges and reverse environmental toxicity. She will share details with you about the scientific research she has conducted in this area of her work. We will explore through shamanic journeywork how to heal others, substances and places impacted by pollution using spiritual light. Sandra will also share some of her findings on working long distance using this way of working. We will perform a long-distance healing on substances and use a Gas Discharge Visualization (GDV) camera to measure our results.
In this module, you'll:
Understand how shamans work with spiritual light for healing.
Learn how it is who we become that changes the world and how we can create healing by being a presence of light.
Journey to learn about how light transforms and heals.
Learn how you can join together with others in your community to work on areas that are in need of healing.
Explore how to use the method of healing with spiritual light with clients, friends, loved ones, in your community and in the world community at large.
Be inspired to be a vessel of love.
Perform a long-distance ceremony where the results will be checked by a GDV camera.
Module 7: Journey into the Future & into the Multiverse (August 2)
In shamanic work we can travel to the past or into the future as we travel outside of time. We also have the opportunity to explore multiple dimensions and parallel realities. In this session Sandra will share how journeying into the future and into multiple dimensions can provide important insights that help us make choices and decisions that ultimately benefit our life path. In this session, we will also continue to journey to deepen our connection with nature.In this module, you'll:Learn about how you can use shamanic journeys to journey into the future.Discover multiple reality theory and how through shamanism you can explore different dimensions in order to receive insights on improving the quality of your life.
Deepen your connection with nature and learn about the power of leaving offerings on the land.
Share with Sandra and the group your reflections on how you are doing with the work presented in this course so far.
Module 8: Deepening Your
Dreaming Work (August 9)
In this session, you will perform a shamanic journey to merge with the moon to learn about the power of projection and attraction. You will perform a journey to meet with the Master/Mistress of Abundance to ask to identify what is blocking you from abundance and being successful with your dreaming work. You will also journey to have a power animal, guardian spirit or teacher free you from a blocking belief, attitude or disappointment.
In this module, you'll:
Deepen your practice of how to dream into being the life you wish to live and for all in the web of life.
Learn how to work with a craft to focus your energies and dreaming work — crocheting, knitting, carving, sculpting, drawing, painting, cooking, gardening and so on.
Understand how the moon can be a teacher for you in how to shift your internal energy to attract to you what you desire.
Receive information from the Master/Mistress of Abundance about what is blocking you from bringing abundance of health, wellbeing and positive circumstances into your life.
Learn how your helping spirits can free you from your blocking beliefs, attitudes and disappointments.
Perform a group virtual ceremony to bring down the power of the moon to share her energies with all in our circle.
Module 9: Retrieving Wisdom from the Ancient & Future Ones (August 16)
Through shamanic journeying we can journey to visit wise ones who lived in ancient civilizations and also forward in time to visit descendants who can share with us healing methods that can be bridged into our time. Visiting ancient traditions such as the Anasazi, the ancient Egyptians or the builders of the Mayan pyramids can provide valuable information for us. Ancestors as well as descendants might share more advanced ways that we can care for our environment. Descendants might share how they work with sound and light for healing as well as how to perform group healings on the collective. The descendants in the future are so generous with their teachings as they depend on us to leave them a good earth to live on.
In this module, you'll:
Perform a journey to an ancient civilization that you personally would like to learn from.
Undertake a journey to descendants to learn about healing methods in the future. Bring back a healing method you can integrate into your own work with others.
Perform a virtual ceremony to an advanced culture to perform a collective healing on our group.
Share with others in our circle the wealth of information that we have learned.
Module 10: Working with Death
(August 23)
In shamanic cultures, it is understood that death is not an end but a transition. People in indigenous cultures of course mourn the death of loved ones and community members. But death is not seen as something to fear. Sandra will share how we can bring shamanic practices into helping others who are facing death to provide comfort and peace at the end of life.
In this module, you'll:
Perform a journey to learn about the territories in the transcendent realms that people travel to at the time of death.
Learn how to speak to people who are facing death, sharing spiritual principles that will provide them with peace and comfort.
Advance your understanding of the role of the shaman as a psychopomp to heal people who have died but get stuck in the Middle World.
Journey to learn how to lead a ceremony to help those who are grieving the death of a loved one.
Perform a virtual ceremony together as a community to provide help to a group of people or an area where there was a mass death.
Module 11: Merging with a Helping Spirit (August 30)
In this session, Sandra will talk about the importance of joining together as a global community to hold space in the world right now and how to merge with a helping spirit to see the world through the eyes of spirit versus through the eyes of ego. We'll learn how merging with a helping compassionate spirit is a form of mediumship. Sandra will demonstrate the work by merging with her spiritual teacher Isis who will give a message and answer questions for the group.
In this module, you'll:
Learn how to hold a loving space filled with light during this intense time of change, transition and evolution on the planet.
Journey to merge with a helping spirit to learn how to shift your perspective of how you see the world.
Receive messages from Isis and have the opportunity to ask questions of this helping spirit as Sandra acts as a medium for her.
Module 12: Bridging Shamanic Work into Your Local Community (September 6)
Throughout this course, we have learned how to perform shamanic healing work for others and in our community. In this session, Sandra will summarize and give us practical ways to continue our work on behalf of friends, loved ones, clients, our workplace and our community. Sandra will share with you how you can use terminology to bridge what you learned in both Part 1 and Part 2 of this course into a general population. Sandra will also encourage you to create a prayer, wishing or blessing tree in your community as a way to gather people together to hold a positive vision as well as how to bring children into the work. We will perform a journey to a power animal or teacher to ask for a plan to integrate the practices we have learned into our daily life.
In this module, you'll:
Learn how to use terminology and speak about shamanic practices in a way that can help you to teach powerful spiritual practices in your community.
Learn step-by-step practices that can easily be integrated into your workplace and community.
Share ways to continue your work in the world and with our circle.
Perform a virtual blessing ceremony to end our time together in this course.
Shamanic Journeying for Guidance & Healing Part 1 is included!
The Part 2 immersion builds upon the core teachings from Sandra's Shamanic Journeying for Guidance & Healing Part 1 7-module course. When you purchase the full 12-module program, you receive access to this powerful foundational program as well! Please note that you are required to complete at least two modules of this foundational course to take part in the immersion.
7-Module Audio Training
Shamanic Journeying for Guidance & Healing: Opening to Love, Beauty & Wisdom Through Sacred Ceremony & Community
With Sandra Ingerman
In this 7-module transformational course, Sandra guides you through the fundamental skills and competencies to develop shamanic skills and apply them to your life.
Each teaching, ritual and training session builds upon the next, so that you'll develop a deep understanding of the practices and principles needed to safely experience and transform through shamanic journeying and prepare you to go deeper than ever before in the 12-module immersion.
Module 1: Creating Sacred Space & The Shamanic Journey
Module 2: Journey to a Teacher in the Upper World & Experience Territories in the Hidden Realms for Healing
Module 3: Your Spiritual Allies in Nature & Weaving the Sacred into the Ordinary
Module 4 : Establishing Healthy Outcomes & Creating
Your Dreams
Module 5 : Transformation Through Our Thoughts and Words & the Power of Forgiveness
Module 6 : The Power of Initiation
Module 7: Experiencing Your Inner Light
PLUS you get the Shamanic Journeying Part 1 Bonus Collection
Bonus #1: Bridging Shamanism into a Modern-day World
Audio Dialogue with Sandra Ingerman and Llyn Roberts
Bonus #2: Shamanic Story Telling and Its Power to Heal
Audio Dialogue with Sandra Ingerman and Lewis Mehl-Madrona
Shamanic Journeying Part 1 original price was $297
Shamanic Journeying for Guidance &
Healing Part 2 Bonus Collection
In addition to Sandra's introductory training and transformative 12-week virtual course, you'll also receive these powerful bonuses and training sessions with the world's leading visionaries and teachers. These bonus sessions are being offered to further complement what you'll learn in the course — and take your understanding and practice to an even deeper level.
Natural Born Shamans
Audio Dialogue with Imelda Almqvist
In this engaging conversation, Sandra and Imelda Almqvist talk about their love and passion for teaching shamanic journeying and practices to children and teens. Sandra shares some wonderful stories of teaching children how to journey and also working with children who need healing. Imelda talks about the fascinating work she is doing with children of all ages — especially teens in her Time Travellers group. One of many issues Imelda touches on is how to help teens deal with bullying so they maintain their center and emotional health while processing the behavior being shown towards them. She also discusses her new book Natural Born Shamans – A Spiritual Toolkit for Life: Using Shamanism Creatively with Young People of All Ages. There is so much important work that Sandra and Imelda share in this conversation. It is certain inspire and give hope to all who listen.
Imelda Almqvist is a Dutch shamanic painter, practitioner and teacher based in London, UK. She teaches courses in shamanism and sacred art internationally. Her paintings can be found in art collections all over the world. Her students use shamanic tools and the process of direct revelation to make visionary art and arrive at powerful ceremonies and rites of passage. She pioneered a shamanic program for young people called The Time Travellers in 2012. This offers safe sacred space for children and teenagers to share experiences and develop a viable spiritual toolkit, guided by their own spirit allies. Imelda is the author of the forthcoming book Natural Born Shamans – A Spiritual Toolkit for Life: Using Shamanism Creatively with Young People of All Ages which is about her shamanic work with children and teenagers.
The Emergence of Western Shamanism
Audio Dialogue with Sandra and Hank Wesselman
Shamanism is a living, breathing spiritual tradition that has evolved and changed through tens of thousands of years so that it remains relevant to the times in which we live. In this special bonus, Sandra Ingerman and Hank Wesselman will talk about how the practice of shamanism is evolving and the revival of interest in the practice.
Hank Wesselman,PhD is an anthropologist and evolutionary biologist who has conducted expeditionary fieldwork with several international research teams investigating the mystery of human origins in the fossil beds of eastern Africa's Great Rift Valley. In addition to his scientific publications, he is the author of nine books on shamanism including his Spiritwalker Trilogy, the award-winning Awakening to the Spirit World (with Sandra Ingerman) and The Bowl of Light: Ancestral Wisdom from a Hawaiian Shaman. A shamanic teacher for more than 20 years and an apprentice in this ancient tradition for more than 30, he offers experiential training workshops at retreat centers such as the Esalen Institute in California and the Omega Institute near New York. He lives with his family on their organic farm in Honaunau, Hawaii Island.
How Shamans Were the First Neuroscientists
Audio Dialogue with Sandra and Alberto Villoldo
Both Sandra Ingerman and Alberto Villoldo have been writing and teaching workshops on soul retrieval, shamanic healing methods, and how to dream into being the world we wish to live in for many years. In this bonus session, Sandra will ask Alberto to speak about how shamans were the first neuroscientists, and they will also discuss topics they teach in common on shamanism.
Alberto Villoldo,PhD the author of numerous bestselling books, is a psychologist and medical anthropologist who has studied the spiritual practices of the Amazon and the Andes for more than 25 years. While at San Francisco State University, he founded the Biological Self-Regulation Laboratory to study how the mind creates psychosomatic health and disease. Dr. Villoldo directs The Four Winds Society, where he instructs individuals throughout the world in the practice of energy medicine and soul retrieval. He has training centers in New England; California; the U.K.; the Netherlands and Park City, Utah. An avid skier, hiker and mountaineer, he leads annual expeditions to the Amazon and the Andes to work with the wisdom teachers of the Americas.
Being a Shaman
Chapter of Sandra's Book
You'll receive the first chapter of Sandra's newest book, Walking in Light, a resource filled with practical techniques, indigenous wisdom and invaluable guidance for both new and experienced shamanic practitioners. Most importantly, Sandra Ingerman illuminates the meaning behind the practices, revealing our universe as a place where spirit is the ultimate reality, where our intentions shape our world and where unseen allies support us on every step of our journey.
Author
Sandra, a world-renowned teacher of shamanism and award-winning author of 12 books, has been teaching for more than 30 years. She's taught workshops internationally on shamanic journeying, healing, and reversing environmental pollution using spiritual methods. She's recognized for bridging ancient cross-cultural healing methods into our modern culture to address the needs of our times.
Sandra is passionate about helping people to reconnect with nature. Since the 1980s, thousands of people have healed from past and present traumas through Soul Retrieval, the classic cross-cultural shamanic healing method Sandra teaches.
Readmore: Sandra Ingerman