Sherry Merchant – Xuan Kong Da Gua Life Palace Analysis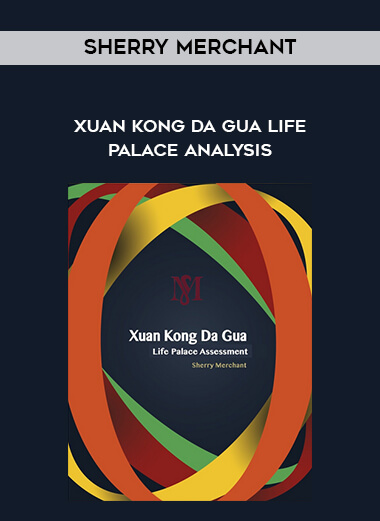 Salepage : Sherry Merchant – Xuan Kong Da Gua Life Palace Analysis

This is a video product, only softcopy of the video will email to you. NO hardcopy will delivery out.
Payment and delivery:
Please kindly provide your EMAIL address in "message:" during checkout.
You will receive an access link to the video in google drive via email after payment has been confirmed.
You can access the file(s) via google drive only. It will be available to you as long as google drive is active.
———————————-
Life Palace Analysis
A dynamic system of looking at a flying star chart in a totally new way, to figure out what is going on in a property. This aspect tells you exactly how a specific property relates to each individual based on their Gua. It shows you how to predict the outcome and events month by month, very easily and accurately.
Sherry Merchant creates better lives with Chinese Metaphysics. Scheherazade or Sherry as she is also called, practiced Interior Design for the first 18 years of her working life. Along the way, she discovered a distinct pattern of change in the quality of peoples' lives, once their premises had been renovated or they shifted into new premises, and wanted to find what this greater unseen influencing force was.
Curiosity got the better of her and she discovered that this was an actual study in many cultures, and finally tracked down various disciplines including Vaastu and Feng Shui.
She then, just by chance, came across a course being taught by Grand Master Yap Cheng Hai and attended it and through him, her primary source of influence and learning, Joey Yap. This was in 2000 and it was a life changing experience for her. From this point on, her Interior Design business was handed over to her associates and she turned totally towards the study of Chinese Metaphysics and from this point on there was no looking back.
Sherry is qualified in many disciplines of Chinese Metaphysics, ranging from the Chinese Astrology method of BaZi to Feng Shui, Yi Jing and the more sophisticated Xuan Kong Da Gua and now Qi Men Dun Jia.
She is well known for her extensive knowledge base combined with a remarkable photographic memory and deeply intuitive judgment. She uses her academic knowledge along with these other factors, to make a complete educated assessment of her client's issues. This spectacular combination has led to her recognition as a well-respected and internationally renowned Feng Shui consultant.