Shin Lim – Shin Splint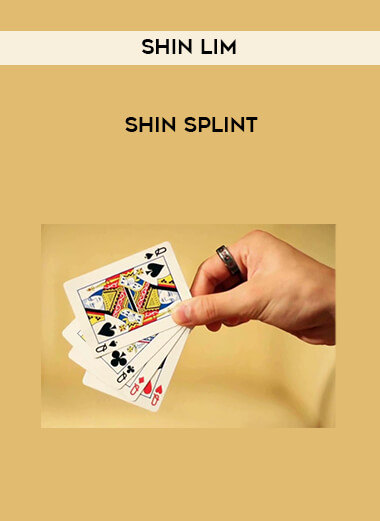 Salepage : Shin Lim – Shin Splint

Four Queens turn face-up in the hands, one by one, each in a more stunning manner than the last.
Stunning. We mean it. The way that third Queen appears when he turns the fan around? We were stunned. Doing our best goldfish impressions. Mouths agape, eyes wide open. The whole shebang.
Taking inspiration from Guy Hollingworth's 'Waving the Queens,' ShinSplint cranks the card-by-card inversion plot to overdrive.
Over 20 Minutes of detailed training from creator Shin Lim, (winner of multiple FISM, IBM and WMS awards) including multiple angles and picture-in-picture to ensure you don't miss a second of instruction for this highly visual effect.
Totally Impromptu
Use a borrowed deck
No Gaffs required
Sleight-of-hand card magic at its best
Instant Reset
Shot in crystal-clear HD
Inspired by James Chadier's "Fan Change"
228.16 MB