Shotokan – Kata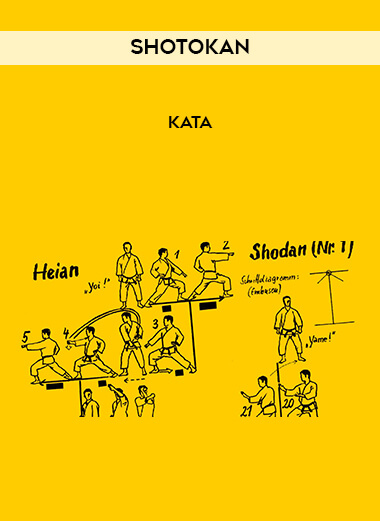 Salepage : Shotokan – Kata

Kata is sometimes defined as a pre-planned series of karate movements performed against fictitious opponents. Kicks, punches, sweeps, strikes, blocks, and throws are all part of the kata. Stepping, twisting, turning, lowering to the ground, and jumping are all examples of body movement in different kata. Kata in Shotokan is not a performance or display, but rather an opportunity for individual karateka to practice entire techniques—each technique possibly a killing blow—while paying close attention to form and time (rhythm).
Shotokan Karate is made up of 26 katas, each emphasizing quick and slow or controlled and strong moves. Almost all of the katas taught in the Shotokan style today contain two kiai points.
The kiai, or "spirit cry," as it is frequently described to, happens only at specific points in each kata. It is precisely during these pre-determined moments that the karate-ka is asked to display absolute dedication of body, mind, and spirit, as well as to channel and apply all of their available energy to the essential technique. The kiai is a common thread that goes across all major karate systems.
Every student must remember that as they go through the different kyu levels and Dan rankings, continuing frequent practice of all past katas taught to them is critical to their future success.
The 26 katas are shown here, along with the number of motions, significance, and a demonstration video.