SOCIAL SKILLS DECODED – The Ultimate Social Skills Course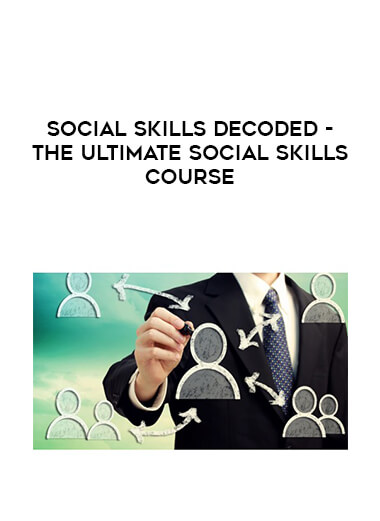 Salepage : SOCIAL SKILLS DECODED – The Ultimate Social Skills Course

Improve Your Social Skills is a comprehensive guide to social skills. It explains topics like conversation and body language in practical, easy-to-apply lessons. Think of it like an owner's manual for your social life.
I wrote it to share the discoveries that helped me overcome to social challenges of Asperger's Syndrome. See, when I was growing up I was the most awkward kid you could ever hope to meet. But one day, I decided to study social skills deliberately, like you might study a foreign language. I looked for patterns that might explain the way people behaved, techniques I could use to connect with others, and metaphors I could use to make sense of it all. I poured thousands of hours into study, observation, and practice.
And it paid off. I learned how to connect with others, and started filling my life with incredible friendships. I still make the occasional mistake, of course. But now I have the confidence to shrug off awkward moments without getting anxious.
I cracked the code, in other words. And I wrote Improve Your Social Skills to teach you everything that I learned.