Soulful Women
Delivery : Digital Download Immediately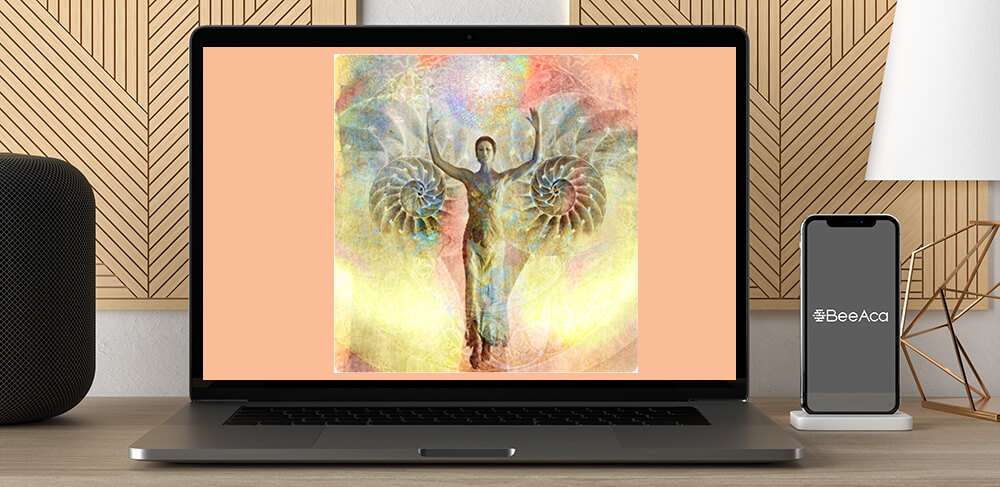 Soulful Women Certificate
Salepage : Soulful Women Certificate
Archive : Soulful Women Certificate
Course Download Size :
Program Overview: What You Will Learn
We are excited to bring you a 9-month program that bridges the deep inner work with the practical business skills you need to deeply impact the world and enjoy a fulfilling and prosperous life in all areas – your finances, your health and wellbeing, your relationships, your vocation, and your deepest calling.
Working with Archetypes to Transform Your Inner World
One of the core principles of our work is that women become more powerful, liberated and whole by accessing their full potential within themselves. The gateway we offer for doing this deep inner work is through archetypes – cross-cultural images that embody different aspects of the Divine Feminine.
During the Certification process, we will work with 13 main archetypes, listed below, followed by the qualities or benefits they help activate when we can live out that energy fully.
The Great Mother: Feed the Feminine First
Discover how to source yourself from an overflowing well of nurturance that will feed your life and all your projects.
Create daily practices to connect to your feminine nature and sustain it.
Connect more deeply with your body through a deeper exploration of menstrual and lunar cycles-and how we can align with them for greater grace & ease of manifestation.
Learn to get comfortable with the unknown and allow the new and unexpected to emerge.
The Compassionate One: Cultivate Self-Acceptance
Learn how to lead from a compassionate heart and still get things done!
Recognize ways that you undermine yourself, damaging our own power in the world.
Awaken practices of forgiveness and self-acceptance and open to an increased sense of worthiness.
Release yourself from the bonds of perfection, judgment and criticism, so that you can be free to offer your gifts more fully in the world.
The Mystic: Develop Your Intuition
Hone the skill of attuning to your inner guidance for external life issues.
Develop the four skills of Inner Listening and tune your inner ear to hear at different levels of subtle communication.
Practice reading the symbolic world and how to "know" from deep inside what direction to take, which decision to make, or the solution to a problem.
The Liberator: Free Yourself from Limitation
Identify your self-imposed limitations, beliefs and behaviors that stop you from stepping-into your radiant fullness.
Participate in a freedom ceremony to liberate yourself from those limitations and obstacles that are blocking your evolution.
Get comfortable with cutting away the "dead wood" in your life-including habits, relationships, or ways of being that are not aligned with your greatest expression.
Develop practices to de-clutter your life every week so that you can become the most effective leader.
The Creatrix: Deepen your Magnetic Power
Align your inner masculine and inner feminine to create a potent alchemical force of creation and manifestation in the world.
Generate a clear sense of what it is that you REALLY want to create that is connected to your true purpose.
Learn the 6 steps to creating effective, magnetic intentions.
Learn to manifest through personal magnetism, taking the struggle and strife out of it once and for all!
The Muse: Unleash your Creativity
Wake-up your creative genius! Learn to access to your spontaneity, imagination and creativity as a foundational skill of inspired leadership.
Learn how to create out of thin air and use the Magic IF wand to serve all your creations in the world.
Embrace your ability to turn everything on its head and see things from new perspectives.
Lead from a place of joy and light-heartedness, and enlivening your projects and life with humor.
Goddess of Love: Immerse in Your Abundance
Unleash the feminine rampage of joy and pleasure as a way to juice up every aspect of your life!
Enliven ALL of your senses as a way to increase your personal power of attraction.
Revel in the beauty of all life and experience that what you appreciate, appreciates!
Develop the art of living in overflowing abundance and magnetize wealth and prosperity on all levels to your life and leadership.
Immerse yourself in the spirit of generosity and learn how to shower it on all of your projects. Immerse yourself in the spirit of generosity and learn how to develop a strategy of generosity in your life to be the lifeblood for all your projects.
The Wild Woman: Free Your Instinctual Passion
Wild women don't sit at the table and play nice! Give yourself permissionto get of the box! Learn when to break the rules and when to play by your own rules.
Get into your body, shake it all out, cry, laugh, growl and let your energy run in creative leaps and bounds. You will be surprised how much this can fuel your life and your leadership!
Let go of being so concerned with what anyone else thinks of you – embrace being bold and unconventional. Color outside the lines. Release energy so that your projects and life can be vitalized, impassioned, and freed up.
Make way for the unpredictable to enter in.
The Initiator: Wise Use of Power
Claim the feminine super power of speaking your truth in a clear, direct, clean and clarifying way.
Feel what it is like to be in your fierce feminine, speaking up when it would be more comfortable to stay silent. Find your courage to speak up in support of other women so no woman ever has to stand alone
Practice being able to call others into authentic being through your astute clarity- use this skill to free yourself and others to be more potent, powerful and embodied.
Hone your ability to see your project and life with a clear discerning eye for any adjustments that may need to be made.
The Wise Woman: Listen to your Heart Wisdom
Access your mentorship ability and develop your skills to guide, love, appreciate and support others in their journey.
Learn how to navigate your doubting mind by accessing the center of your heart knowing.
Embrace the wisdom of laughter as a way to shift your consciousness out of places of rigidity.
Step back and see the big picture, let go of what is not important, simplify and become more coherent. Be able to distill what is most important and essential in the moment, your life and your projects.
The Visionary: 12 Ways to Be a 21st Century Leader
Find out what it means to be a visionary and why it's critical at this time.
Remember who you are, why you are here and how to live in integrity with your Soul.
Understand a new way to dream and learn a profound and proven method for finding and accomplishing any dream.
Trust at a deeper level, take greater risks and understand how to remove fear, doubt and other obstacles.
The Queen of Death: The Art of Letting Go
Tune into the rhythm of your cyclical nature. Be able to navigate and see where you are in the cycle of your own life and of the projects you are involved in.
Receive your lifetime achievement award for "failure" and see all failure as a part of success. This skill is at the core of our resiliency as leaders.
Learn to trust that all is well.
Champion the quiet time when nothing seems to be happening. Allow time for things to be metabolized and digested before engaging on the next project. Embrace and take a stand for the inevitable cycle of birth/death/rebirth in our life and projects.
The Alchemist: Embody Yourself as a Potent, Integrated Leader
Hold the full spectrum of all our experiences, wounds, gifts, and challenges.
Forge an internal sacred marriage of opposites.
Bring our projects/life into a full spectrum of living, finding the nuggets of gold and the gems from the alchemical process.
Learn to turn any challenge into opportunity.
Moving Your Work Out into the World
The inner work is foundational for the Soulful Women Certificate Program, but not the full picture. Now, we help you take it to the next level by learning some of the most innovative business, leadership and entrepreneurial skills to really bring your soulful passion out into the world.
During the 9-month program, we'll be teaching and exploring some of the following topics, along with our extraordinary guest faculty. Please note: Specific topics will be determined based on the needs and desires of those in the program.)
Leadership Presence
Showing up as a leader
Presenting yourself to the public
Navigating change in an uncertain world
Your Vision
Writing your personal and business mission statement
Identifying your niche
Understanding your ideal clients
Media and Messaging
Designing your signature talk and crafting a good story
Speaking: practicing and feedback on your public speaking
Creating your press pack and getting coverage in the media
Networking
Learning how to enroll others into your vision
How to soul network
Creating partnerships & joint ventures
Management
Creating coherent teams and enrolling volunteers
Learning how to delegate effectively
Nurturing and inspiring a team
Events
Creating your own events that are magnetic, memorable and make money
Attracting well-known authors, speakers, and celebrities to present at your events
Finding sponsors to help fund your vision and events
Monetizing your event through products and other "recordings"
Marketing
Features an 11-module online marketing training called "Grow Your LifeWork" hosted by guest faculty Amy Brucker. This is an in-depth training that helped Devaa to launch her own work in the world. See more details below about this program in the Guest Faculty section below.
Module 1 – Finances and Valuing your work
Module 2 – Understanding Your Clients
Module 3 – Defining Your Brand
Module 4 – Key Pages (for Your Website – and how to write them)
Module 5 – Search Engine Optimization
Module 6 – Putting Together Your Website
Module 7 – Copywriting 101
Module 8 – Writing Sales Letters
Module 9 – Copywriting 202
Module 10 – Writing Articles or a Blog
Module 11 – Sharing Your Work (Facebook, Twitter, eZines, Free Giveaways, Email Software)
Readmore: Metaphysical & Self Help