Sourcing Alibaba & How to Sell on Amazon FBA Private Label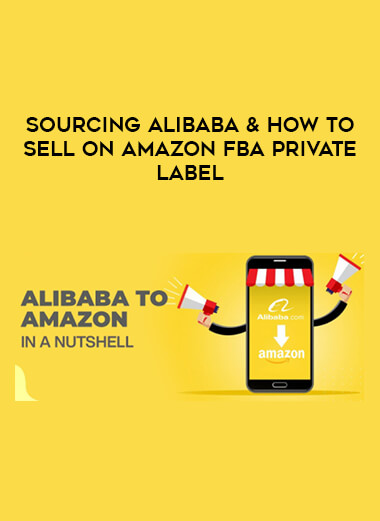 Salepage : Sourcing Alibaba & How to Sell on Amazon FBA Private Label
A step-by-step guide for how to Source from ALIBABA, start Amazon A9 Algorithm and MASTER Amazon Product Launch, PPC….
What you'll learn
Supplier Websites
Analyzing Suppliers
Contact Text
Contacting All Suppliers
Incoterms-EXW-FOB-DDU-DDP
Finding Freight Forwarder
Reading Messages
Deciding Suppliers
First Order
How it works?
Relevancy
A9 Algorithm – Conversion Rate
A9 Algorithm – Customer Time and Important Information
Product Launch – Giveaway
PPC – Before Product Launch
Launch Strategy 1-2
Which Strategy Should We Choose?
Keyword Analysis, How Many Giveaway?, Super URL, How to Giveaway?
Getting Reviews, Promo Codes, Giveaway (Facebook)
Automatic PPC, Ads Reports, Manuel PPC
Don't Be Out of Stock, Sales Conversion, Session and Page views.
Show more
Show less
Requirements
Internet ConnectionComputerStudents do not need any knowledge or experience of online selling before beginning this course. However, basic computer and Internet skills are a requirement
Description
Sourcing Alibaba and How to Sell on Amazon FBA Private Label Course
You will learn How to use Alibaba and find Suppliers, contacting, deciding manufacturers and selling tactics for Amazon FBA Private Label;
Supplier Web Sites
Analyzing Suppliers
Contact Text
Contacting All Suppliers
Incoterms – EXW-FOB-DDU-DDP
Finding Freight Forwarder
Reading Messages
Deciding Suppliers
First Order