Steve Andreas – Releasing PTSD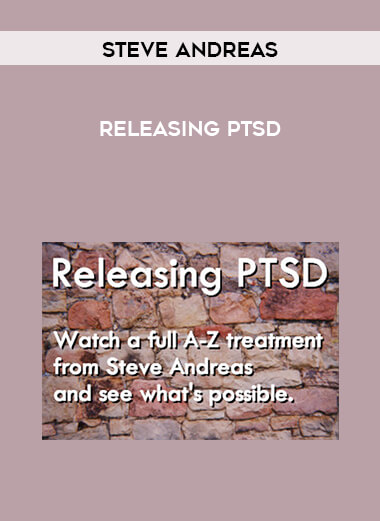 Salepage : Steve Andreas – Releasing PTSD

The Master Series HSM is a set of seven DVDs that educate fundamental business ideas and executive techniques.
Each DVD presents the most recent ideas of Harvard, Wharton, and London Business School, among others, as given by their most esteemed professors.
Business executives who have left their legacy in the history of great firms disclose the finest practices and success stories.
Sales and marketing
Experienced marketers and famous specialists from the most creative firms provide their perspectives on themes ranging from branding and positioning to sales tactics and pricing.
Featuring one-on-one talks with:
Philip Kotler is a Kellogg School of Management professor.
Neil Rackham- Sales Expert Consultant and Spin Selling Innovation Author
A journey with the world's leading experts on innovation to discover the keys that drive organizational development and transformation, as well as the DNA of today's most successful firms.
Featuring one-on-one talks with:
Ray Kurzweil is an inventor and business owner.
Wired Magazine Editor-in-Chief Chris Anderson Globalization
Energy, nonrenewable resources, global climate change, political and social crises: the important topics on the global agenda, as well as the companies reinventing themselves to become more sustainable.
Featuring one-on-one talks with:
————— ————————-
Jeffrey Sachs is the Director of Strategy and Profitability at The Earth Institute.
Some of the world's most successful businesses are facing the same challenge: how to remain profitable amid times of transition. An unique documentary about the secrets of success and how to keep your business healthy.
Interviews with individuals such as:
Adrian Slywotzky- Oliver Wyman's Director
Henry Mintzberg- Author of Managers, Not MBAs Leadership
From former New York City Mayor Rudy Giuliani's leadership skills to Bill George's keys to great performance. Lessons on how to motivate and inspire your employees.
Featuring one-on-one talks with:
Southwest Airlines founder Herb Kelleher
Cirque de Soleil Higher Performance Creative Director Lyn Heward
With:
Bill Conaty / Lyn Heward
Negotiation
With:
George Kohlrieser / William Ury