[Steve Grody] The Flow of Filipino Empty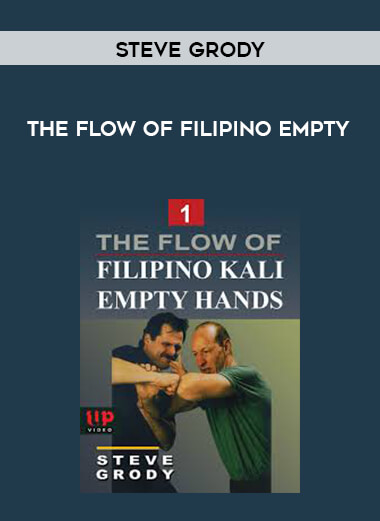 Salepage : [Steve Grody] The Flow of Filipino Empty

This 3 DVD set by Steve Grody covers the strikes, joint locks, grunts, takedowns and more of the Kali curriculum.
Vol 1: In this DVD, Grody teaches a comprehensive series of counterattacks directed at the sensitive areas of the opponent's attacking punch or kick.
Vol 2: In this DVD, Grody teaches Kali kicking methods, Kali trapping in action, primary gunting (nerve hit) combinations and gunting follow ups.
Vol 3: In this DVD, Grody goes into the details of Kali's distinctive elbow and hand follow ups to the limbs of the body, wrenches, joint locks, and takedowns. Also, Grody takes a thorough look at foot trapping and crucial training methods to develop a technical flow.