Steve Larsen – OfferLab Course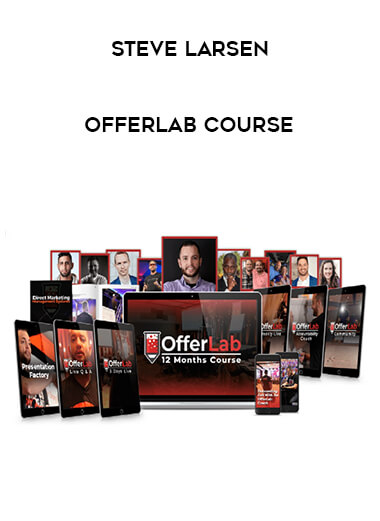 Salepage : Steve Larsen – OfferLab Course
What You Get:
Entire OfferLab Course.
For 12 months, you'll have access to the home study course including over 22 hours of training, broken down into 12 modules with over 60 lessons and FAQs. You'll also get the 12-Part "Build-And-Launch" Formula Workbook, which will guild you through Steve's Funnel Outsourcing and Launching steps.
Two, 3-Day Live OfferLab Intensive With Steve
OfferLab membership gives you access to two, 3-day Intensive with Steve. You can attend in physically or virtually. In this private intensive workshop, Steve will work through his lucrative offer, money message, and cash campaigns models. But it's ALL at the pace of YOUR needs. You'll get the answers you need to move forward and create success.
The major output of the three days is Steve's 12-Part "Build-And-Launch" Formula, which will let you take your business idea to almost any funnel builder, copywriter, and designer to get created with confidence.
High-level guest speakers also give mini-workshops on their expertise.
NOTE: New OfferLab Students have dibs on attending in person, but the event is also always Virtual. The coaches request reminder to you that this is an intensive workshop. They're PACKED. Steve stops a lot and walks around the room answering questions and they are worth the price of admission alone