Street Choke Mastery Seminar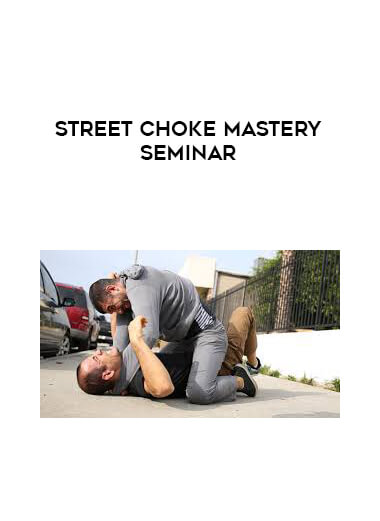 Salepage : Street Choke Mastery Seminar
This might be the most important video seminar you ever watch in your life! Captured live at Gracie University Headquarters in front of audience of over 250 eager students, Ryron and Rener teach 16 simple and highly effective chokes that are exclusively designed to be applied using regular articles of clothing. Whether youre just getting started in jiu-jitsu, or you are a seasoned practitioner, when it comes to maximizing your choke seizing potential in a street fight, this is the first and last seminar youll need!
With regard to self-defense training, one of the most common and controversial questions in jiu-jitsu is: gi or no-gi? Many argue that the gi is more realistic for self-defense since it factors in the grips that may occur on street clothing, while others argue that no-gi is more realistic since no-one wears a gi on the streets. In this seminar, not only do Ryron and Rener prove that the gi is, in fact, more street than no-gi, but they make the very strong case that a t-shirt is the most chokeable article of clothing there is. In other words, by the time youre done with this seminar, we guarantee that, if given the choice, you would rather your street fight opponent be wearing a t-shirt than any other article of clothing, including a gi!
Ryron and Rener begin with several chokes that can be applied on a hooded sweatshirt, and then they transition into a wide range of easy and highly effective ways you can use a t-shirt to choke someone, including several brand new variations that have never been taught anywhere, ever! They end with a robust demonstration and discussion in which they showcase modifications of all the techniques for application on other types of garments including jackets/blazers, button-up shirts, and tank tops. Enjoy!