Style (Neil Strauss) – Annihilation Method – Interview – Rourke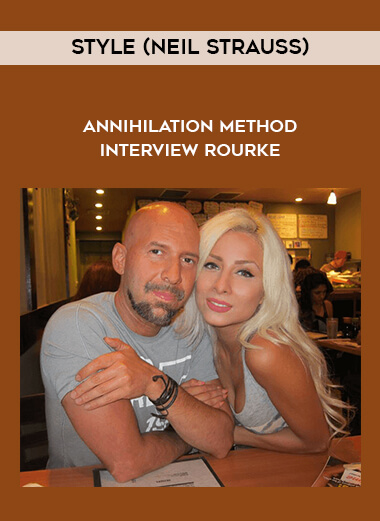 Salepage : Style (Neil Strauss) – Annihilation Method – Interview – Rourke

Yesterday, Neil Strauss sent out an interview with one of his 5 Annihilation Method students, Rourke.  As you all know, people have been bugging Neil to release more details about the Annihilation Method, and it looks like he's finally cracking.
Here's the thing, though…
Once Neil sent out the email, his server got SWAMPED with people looking to download the interview, and his hosting provider couldn't handle it (I keep telling him to stop going with those cheap hosting services!).  So he asked if I would host it on my site so people could hear the interview.
Well, part of the deal was that I'd also get to share the interview on my blog and to my email list as well.  And it's a good one, too!  When Rourke came to the Annihilation Method workshop in December he was a short, pudgy guy with little self esteem.  Now, he's still short and pudgy, but he's pulling more ass than a toilet seat!
Its really amazing to hear him talk to Neil about how far he's come using Neil's tactics.  If you want to check out the interview, you can do so by