Success: New Managers Guide To Development and Motivation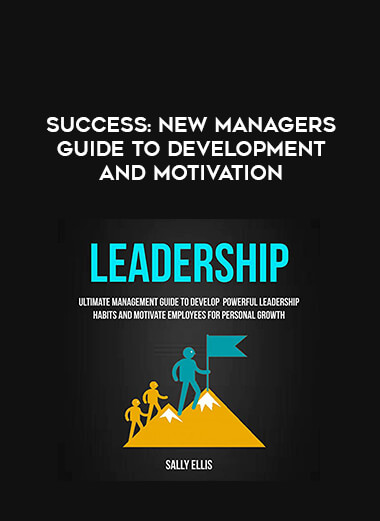 Salepage : Success: New Managers Guide To Development and Motivation

Learn how to become a successful manager by focusing on development, motivation and coaching.
This course is intended for new managers and existing managers who want to develop a successful team. Focusing on the most important aspects such as:
Personal Development planning
Motivating and Inspiring your team
Coaching your team towards success
For many new managers stepping into the realm of management, there is a major shift in your priorities and outlook towards the business and the people around you. You almost find yourself taking on new responsibilities with a brave face, but deep down, we're worried if we're going mess up or even worse, we might be hated by our team members. These are common fears faced by new managers across the world, but the advice we can offer is to watch this course and learn about the foundations you'll need to set yourself.
Find out more about some of the skills we'll be covering in this course.
Leadership Skills:
In this course you will discover what it takes to be a leader and how to handle difficult challenges in your early days. We'll go through the coaching techniques to help you get the most out of your team. These coaching sessions will help you connect and build rapport with your team. They will also offer you a chance to support and guide your team like a pro.
Problem Solving:
We will go into detail about overcoming hurdles for yourself and your team. At the end of the course you'll learn how important it is to allow your team to solve problems independently. Allowing them to develop and to make controlled mistakes, and we want to give them the opportunity to contribute and add a new perspective.
Positive Management:
As rare as it might seem, the ultimate manager is one that is highly respected by their team and their seniors. Becoming that bridge between what your team want and what the business needs, isn't easy. However, in this course you will learn about managing and balancing both types of demands. Stay positive and keep smiling, maintaining a positive environment for your team to grow and develop is important for them and the business.
IBRAHIM & CO have created this course to also aid businesses to help improve employee satisfaction and engagement. Taking onboard some of our key learnings can help improve motivation across the workforce and the intent to develop within the business.