Susan Stripling – 30 Days of Wedding Photography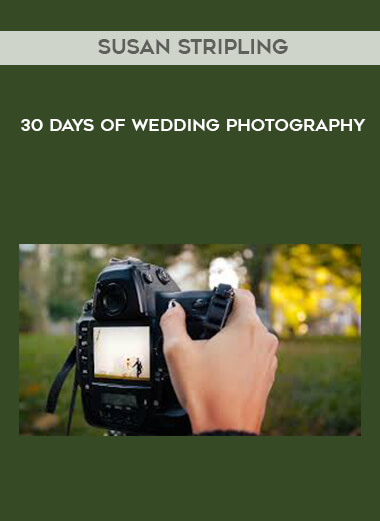 Salepage : Susan Stripling – 30 Days of Wedding Photography

Success as a wedding photographer needs more than simply natural skill and a strong desire to work professionally.
To succeed in this highly competitive field, you must have excellent business abilities as well as a thorough grasp of your art.
Susan Stripling will show you how to start and run a successful wedding photography business in this documentary wedding photography experience.
Susan will show you how to: during 30 days of step-by-step coaching, Susan will show you how to:
Develop your business in all aspects, from creative vision to marketing strategies to studio administration.
Fundamental shooting approaches for every wedding situation by bringing you to an engagement session and wedding day, as well as working with real-life clients rather than models!
Workflow for post-production
Sales and marketing
Album layout
Susan will tell you how she manages each aspect of the experience, from photographic technique to client care, from start to end, with no re-takes or re-shoots. Susan will conclude the 30-day course with in-depth training on post-production workflow, post-wedding marketing, album design, post-wedding sales, and much, much more.
By the conclusion of this course, you will have walked Susan through every phase of a wedding and will have the skills, mentality, and resources necessary to create a business – and a name for yourself – as a wedding photographer.