Tara Bennett – Coleman – Emotional Alchemy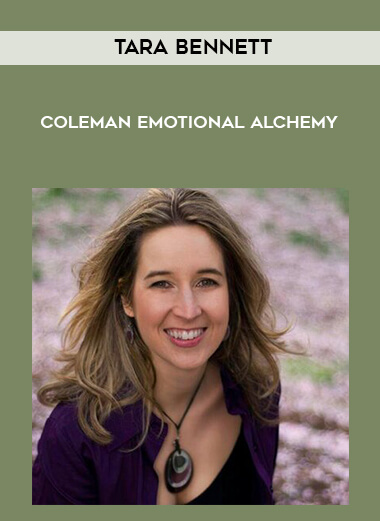 Salepage : Tara Bennett – Coleman – Emotional Alchemy

I've just finished listening to my first ever book on CD, "Emotional Alchemy" by Tara Bennett-Coleman. It was an abridged version of the actual book, but nevertheless I found it interesting and look forward to hearing more books on CD. This book was mostly an experiment for me, I grabbed it out of the library just to try something out. The author is a experienced psychotherapist and a teacher. I was familiar with most ideas discussed in this book. However, there were a couple new tidbits for me. The most entertaining part of the book was the author's examples of human conditioning–why they happened in the childhood and how they cause harm now in the adult life. Now, I will list a few ideas that I found important in the book. Most of these ideas are the author's, although a few times I tend to extend her ideas into my own realm. Here are my notes:
In their grown up lives, most people are controlled by emotional conditioning, usually started at a young age due to some events or people around them. These habits are formed at a time when we do not know any better; they are formed in order to adjust to some unpleasant feeling or situation, yet these emotional habits remain and act for the rest of our lives. Many of these habits had desirable aspects at first, but now they become a burden, causing us to act a certain way which leads us away from where we want to be instead of taking us there.
Our habitual conditioning grows into compulsion (probably due to stronger neuron connections in the brain). Then, it becomes an automatic response that we don't think about. Some of our automatic responses are physical, some are emotional. There is a sense of loss as we let go our emotional conditioning, conditioning that no longer serves a purpose.
Tara, the author, emphasizes the ability observe your own thoughts and feelings instead of just reacting to them. She states proof that there is a 1/4 of a second in our brain before we acknowledge our mental reaction and turn it into a physical reaction. In that time we can catch ourselves and question if our reaction is truly correct for the situation. She wants people to challenge old habits. It is important to reach an inner state of equanimity–patience, acceptance and non-action. Tara has practiced mindfulness since 1974.
Through mindfulness, we reach small epiphanies about ourselves. Old patterns have a way of coming back even after you realize they are bad, it is important to be on your emotional guard at all times. Hence, just catching your emotional response once won't solve it; it will take some time and effort before complete mindfulness is reached.
Eastern way of thought is to concentrate on what is right with us as opposed to the western way of constantly asking what is wrong with us (optimism vs pessimism, perhaps?). Buddhism teaches compassion and empathy toward oneself before compassion toward others.
Uncomfortable truths. In our society people hide truths from each other in order to "protect the other person." All this deceit and small lies would be unnecessary if everyone was mindful. Usually they cause more problems than they solve. People hide bad emotions in America perhaps because they don't know how to handle them. They fool themselves.
Perfectionism drives the fun out of life. Perfectionism includes anxiety that you don't have enought time to do everything.
Perhaps America is a land of people with the entitlement schema. They have always gotten their way and they get upset and angry once something goes wrong. It is a childish response that never went away. Psychologists consider the feeling of entitlement a maladaptive mental state. It serves no purpose now that we are grownups.