TCG – Niurka – Let Go & Be Free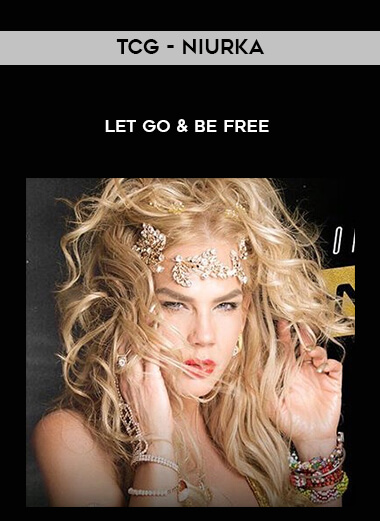 Salepage : TCG – Niurka – Let Go & Be Free

Consider how you would feel if you were free of bad ideas, feelings, and attachments.
Niurka explains how to Let Go & Be Free in this four-part audio series.
On this trip, you'll realize that even the most difficult trials, disappointments, and sorrow hold the most valuable gifts for your evolution…precious insights and riches that have been buried for a long time for a greater purpose.
You will be guided through profound lessons and a meditation to find peace within yourself, as well as among everyone and everything in your life. This message empowers you to stand solidly in your core, in the NOW, unaffected by anything or anybody outside of you.
These are insights for YOU and YOUR future.
"I found myself in a wallowing condition of reactive consciousness, and nothing (even trekking) could get me out of it." So I listened to your CDs, which I have on my iPhone and listen to frequently. Your insight and direction enabled me to adjust my thinking and reclaim my centered, happy self. Thank you very much once more!"
Primiano, Laura
In this lesson, you will learn:
Why does letting go provide you FREEDOM and CHOICE in your life?
How to STOP rejecting the past or being concerned about the future
Acceptance and forgiveness can help you heal your relationships.
What you can do right now to start loving, accepting, and fully liberating yourself
"When you realize there is nothing missing, the entire world is yours."
– The Tao Te Ching
Order How To Let Go And Be Free Right Now!
Access for Life
NIURKA is a transformational leader, seasoned presenter, master trainer, and author who inspires, empowers, and educates people to live freely, lovingly, and mightily.
She founded her firm in 2000 with the goal of promoting societal revolution via inner evolution.
Niurka has helped tens of thousands of individuals improve their way of thinking, speaking, and living.
She teaches from personal experience. She went from selling knives door-to-door at the age of 15 to becoming Anthony Robbins' #1 corporate trainer by the age of 20.
Niurka has shared the stage with many of the world's most powerful leaders. Her life's work combines business with vital understanding of mind-body-spirit. She has been sought out by many of the world's finest corporations, which have achieved record-breaking results by implementing her teachings.
Her unique blend of linguistics, neuroscience, psychology, and quantum physics, combined with her in-depth understanding of ancient wisdom and personal transformation, creates a phenomenal integral learning environment to expand your awareness, break down barriers, inspire stellar results, and achieve true success in all aspects of life.
Her company provides global certification in these disciplines as a master trainer of Evolved NLP and a master of hypnotherapy.
This wise, intuitive, multi-cultural, and spiritually grounded woman will pass on the power of SUPREME INFLUENCE® to YOU. Prepare to take a QUANTUM LEAP in your life.
Readmore : TCG – Niurka – Let Go & Be Free