TCG – Zuzka Light – ZCUT Kettlebell Start DVD Series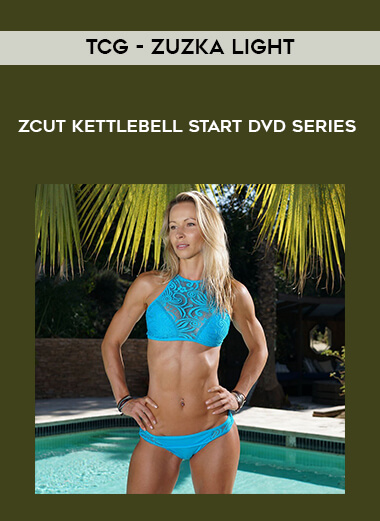 Salepage : TCG – Zuzka Light – ZCUT Kettlebell Start DVD Series

The kettlebell is one of the most energetic, adaptable, and useful pieces of fitness equipment available. With the ZCUT Kettlebell Start series for beginners, you can take advantage of all the kettlebell has to offer. Zuzka Light, an online fitness craze, takes you through 12 short, moderate-intensity workouts that will give you twice the benefits in half the time it would take you to get to the gym.
The advantages of strength, cardio, flexibility, core stability, and endurance training are all combined in these total-body kettlebell exercises. Throughout each workout, the routines emphasize controlled moments, pushing your core, and efficiently working your muscles. This 4-DVD set encourages quick fat reduction, functional strength gains, and lean, attractive muscular development.
Zuzka, who has over 500 million YouTube views, sets a good example when it comes to working out and staying fit. Her ZCUT exercise DVD series has helped millions of individuals across the world achieve incredible results.
Grab a kettlebell and prepare to transform your physique.