The Art of Influence – Mastering Non-Verbals to Achieve Optimal Success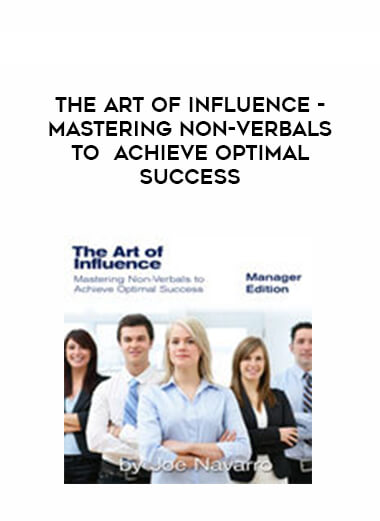 Salepage : The Art of Influence – Mastering Non-Verbals to Achieve Optimal Success

Join FBI spycatcher, Joe Navarro, as he teaches you how to enhance your impact as an executive. See tremendous results in your effectiveness as a leader and develop the ability to motivate your employees to work to their fullest potential. Download today and watch your vision in action!
– Transmit a steady, influential voice throughout your company
– Create a better environment for interpersonal communication
– Effectively manage conflict in the workplace
– Recognize stress signals and deception in your employees
In this essential executive course, Joe Navarro will teach you how to speed-read your employees and colleagues so you can decode the hidden meaning in their behaviors. By understanding both the verbal and non-verbal exchanges that occur in the workplace, you'll gain valuable insight into what people are really thinking. And, you'll learn the key behaviors that project confidence and authority.
Joe Navarro's techniques are based on scientific evidence and copious research, as well as his experience in the field over his 25 years as an FBI counterintelligence special agent. In this download he teaches you how to apply them in practical ways, including how to give direction in a way that is respectful to your staff, but does not diminish your authority; how to set a positive tone for your organization, disseminate it to your employees, and incorporate it into your vision statement; and how to create a more productive work environment by setting goals, assessing your own performance, and overcoming mistakes.