The Complete 10 in 1 Public Speaking Course in 2020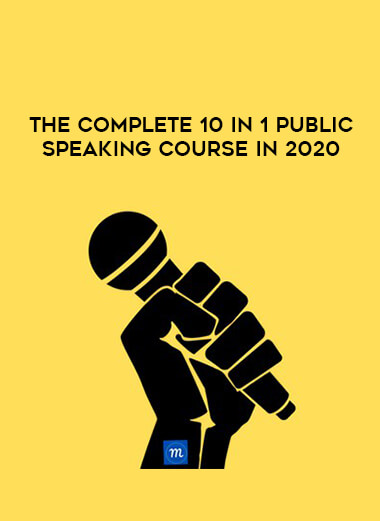 Salepage : The Complete 10 in 1 Public Speaking Course in 2020

The Complete 10 in 1 Public Speaking Course was created to satisfy the demands of those who want to master a talent that only 10% of the world is even aware of, namely Public Speaking.
"A journey of a thousand miles begins with one step," and this is the step you will take to shape your future, advance your career, and be a change agent.
Let's begin at the beginning, so here we go.
What exactly is public speaking? Where do you have to speak?
What should you say and why?
What should you wear and why?
How straightforward is fashion?
What are your fears, and where do you go wrong?
How can you get rid of your anxieties for good?
Everything is thoroughly described.
What to say and what to ask at an interview, how to act, what questions to expect, and how to conduct the induction speech
Everything is available just here.
Moving on, the course covers how to talk like an entrepreneur, CEO, CFO, MANAGING DIRECTOR, intrapreneur, and many more topics. In the course, only practical concepts are taught and demonstrated. THIS COURSE IS 80% PRACTICAL AND 120% NATURE EDUCATION.
After completing the course, YOU WILL BE ABLE TO SPEAK ANYWHERE, AT ANY TIME, WITH ANYONE.
Furthermore, you will receive 10 templates that will assist you in the near future, so what are you waiting for?
THE PRIMARY BENEFITS OF THIS COURSE INCLUDE:
THERE IS NO AGE LIMIT. This training is for you and only you, whether you're 60 or six.
Speak with anybody, at any time, and on any platform.
Most importantly, once you complete this course, you will have a LIVE 1-on-1 with me to let me know how much you learned and how much you enjoyed it.